Funds advised by Apax Partners to acquire the operating subsidiaries of Invent Farma
8th July 2016
Apax
Funds advised by Apax Partners today announced that an entity controlled by them has entered into a definitive agreement to acquire the operating subsidiaries o
Funds advised by Apax Partners today announced that an entity controlled by them has entered into a definitive agreement to acquire the operating subsidiaries of Invent Farma S.L., a leading Spanish pharmaceutical company.
Funds advised by Apax Partners today announced that an entity controlled by them has entered into a definitive agreement to acquire the operating subsidiaries of Invent Farma S.L. ("Invent Farma"), a leading Spanish pharmaceutical company, from a consortium of investors led by Silfurberg, Framtakssjóður Íslands (Enterprise Investment Fund) and Horn II. 
The transaction, which is subject to customary closing conditions, is expected to close in the next few months. Terms of the transaction were not disclosed. 
Located in Barcelona, Invent Farma develops, manufactures and markets generic drugs. It owns and operates manufacturing plants in Spain and comprises three divisions:
Inke, a manufacturer of active pharmaceutical ingredients ("APIs") which has a unique expertise in the respiratory area;
Lesvi, a highly flexible manufacturer of finished dosage forms ("FDFs") that has capabilities across multiple therapeutic areas; and
Qualigen, which markets generic drugs in Spain and has a leading and rapidly growing franchise in the central nervous system ("CNS") field.
Steven Dyson, Partner and Co-Head of Healthcare at Apax Partners, said: "We have identified the European generics space as an attractive investment area. We are excited to build on Invent Farma's success, particularly on their strength in respiratory APIs and their outstanding CNS franchise. We will look to support the organic growth of Invent Farma as well as further consolidate the European generics market, as evidenced by our recent announcement of a transaction with Germany's neuraxpharm."
Friðrik Steinn Kristjánsson, chairman of Invent Farma and owner of Silfurberg, said: "We are very proud of Invent Farma's achievements in Spain, Europe and globally across all of its three business units, namely Inke, Lesvi, and Qualigen. On behalf of the Shareholders, I would like to thank the management and employees of Invent for their dedication, commitment and expertise, which led to the Company performing very well under our ownership with significant revenue and profit growth."
Commenting on the transaction, Ervin Veszpremi, CEO of Invent Farma, said: "We want to thank our previous shareholders for the continued support offered during all these years. We are delighted to be partnering with Apax. With their experience in both healthcare and 'buy-and-build' strategies, they will provide invaluable expertise and investment as we enter this next phase of growth." 
About Apax Partners
Apax Partners LLP is a leading global private equity advisory firm. Over its more than 30 year history, Apax Partners has raised and advised funds with aggregate commitments of $38 billion*. Funds advised by Apax Partners invest in companies across four global sectors of Healthcare, Tech & Telco, Services and Consumer. These funds provide long-term equity financing to build and strengthen world-class companies. In the healthcare sector they have completed more than 80 investments, including in pharmaceuticals, medical devices and healthcare services. For further information about Apax Partners, please visit www.apax.com.
Apax Partners LLP is authorised and regulated by the FCA in the UK and is subject to the FCA's rules and guidance. Apax Partners' registered office is 33 Jermyn Street, London, SW1Y 6DN, UK. 
About Framtakssjóður Íslands (the Enterprise Investment Fund)
The Enterprise Investment Fund is a Private Equity fund owned by sixteen Icelandic pension funds, Landsbanki and VÍS. The Fund takes an active role in its investments and business development   
About Silfurberg
Silfurberg is an investment company of Friðrik Steinn Kristjánsson and family. Friðrik is an entrepreneurial investor in pharmaceutical industry and a founder of Invent Farma and Omega Farma. 
About Horn II
Horn II a Private Equity Fund managed by Landsbref hf. Horn II is an active investor and invests across sectors and its investments include Invent Farma, the Blue Lagoon, Fáfnir Offshore and KEA hotels. 
* Funds raised since 1981, commitments converted from fund currency to USD at FX rates as at December 2015. 
Contacts 
Apax Partners - Global press contacts:
Alex Wessendorff
Telephone: +44 20 7872 6461
Email: Alex.Wessendorff@apax.com
Greenbrook Communications
Telephone: +44 20 7952 2000
Email: apax@greenbrookpr.com
Apax Partners - The Americas press contact:
Todd Fogarty
Kekst and Company
Telephone: +1 (212) 521-4854
Email: todd-fogarty@kekst.com
Framtakssjóður Íslands: - Press contact:
Haflidi Helgason
Telephone: +354 864 6350
Email: haflidi@framtakssjodur.is  
Company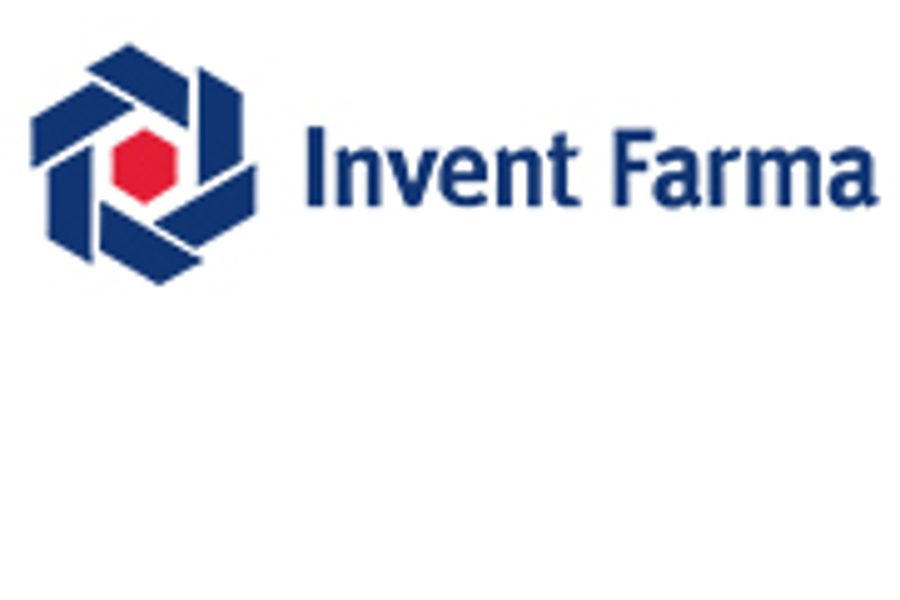 Global media contact