Apax's Operational Excellence Practice hosts seventh KnowledgeNow conference
20th October 2017
Apax
This week, Apax Partners hosted its seventh annual KnowledgeNow portfolio companynetworking event in Dublin, Ireland. This week, Apax Partners hosted its seven
This week, Apax Partners hosted its seventh annual KnowledgeNow portfolio company
networking event in Dublin, Ireland.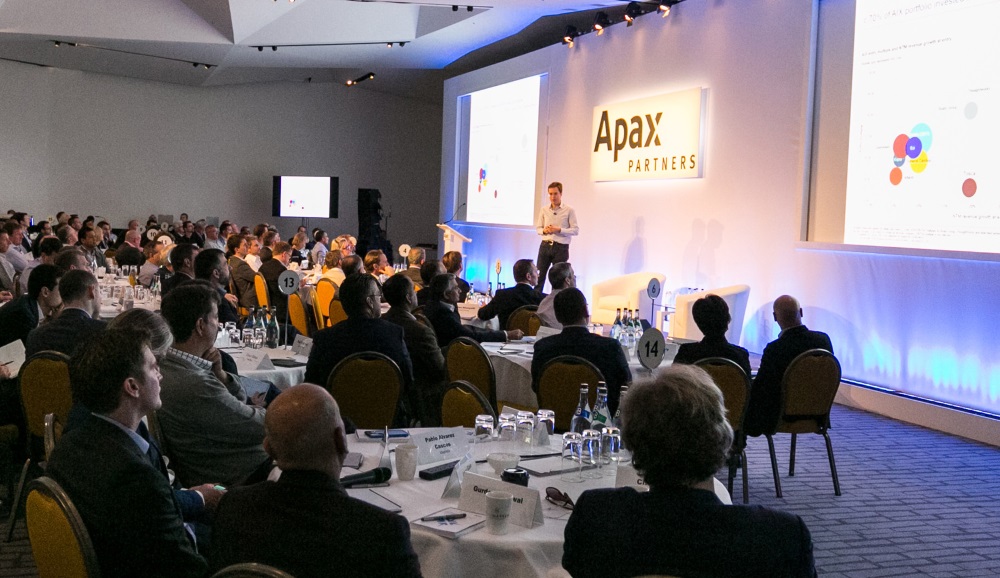 This week, Apax Partners hosted its seventh annual KnowledgeNow portfolio company networking event in Dublin, Ireland. 
Hosted by Apax's Operational Excellence Practice ("OEP"), a team of experienced operating professionals engaged in accelerating growth in the Apax Funds' portfolio companies, the conference provided a forum for portfolio company leaders from across the Apax network to discuss opportunities and challenges and hear from the political leaders that have helped to shape the world in which they operate. 
In attendance were 123 executives and partners from 28 portfolio companies which together represent more than $15 billion in annual sales and $37 billion in enterprise value. 
The theme of this year's conference, "Pressure Points", reflects the many macroeconomic and geopolitical forces businesses face today and the need for knowledge sharing to build more robust companies in order to drive returns for shareholders. These companies all face similar challenges, including how to attract and retain the best talent, how to adapt to massive technological shifts and how to deal with ever-changing threats to information security. Leaders from across the portfolio were joined by members of the Apax OEP team to discuss these themes and many others and offer practical tips for companies to accelerate growth.   
At this year's event, we were honoured to be joined by David Cameron, Former UK Prime Minister, John Boehner, Former Speaker of the United States House of Representatives and John Bruton, who was Irish Taoiseach and EU Ambassador to the US. These three leaders have had front-row seats at the events that have shaped the world over the last decade. They were on hand to provide workable insights to help portfolio companies plan effectively for the decade to come. 
Seth Brody, Global Head of Operational Excellence at Apax Partners, said: 
"We were delighted to welcome so many portfolio company executives and respected speakers to Dublin to share ideas around how businesses could continue to flourish in these uncertain times. 
"The combination of world-class micro and macro level insight and the ability to network and share best practices across different sectors and geographies is an integral part of the Apax approach. Operational performance has driven c.80%¹ of the value creation within realised buyout investments and ultimately enabled the Funds to deliver superior returns to investors."  
To read the KnowledgeNow Report, please click here.
¹ Since January 2014.