Apax funds to invest in FULLBEAUTY Brands
18th August 2015
Apax
Funds advised by Apax Partners today announced that they have entered into a definitive agreement to acquire a controlling interest in FULLBEAUTY Brands, the di
Funds advised by Apax Partners today announced that they have entered into a definitive agreement to acquire a controlling interest in FULLBEAUTY Brands, the direct-to-consumer market leader in the U.S. plus-size apparel market.
Funds advised by Apax Partners to make majority investment in FULLBEAUTY Brands.
Charlesbank and management to retain a significant minority ownership interest.
NEW YORK AND LONDON, August 18, 2015 -- Funds advised by Apax Partners LLP ("Apax"), a global private equity firm, today announced that they have entered into a definitive agreement to acquire a controlling interest in FULLBEAUTY Brands ("FULLBEAUTY"), the direct-to-consumer market leader in the U.S. plus-size apparel market. Terms of the transaction were not disclosed.
Through its portfolio of six distinct, but complementary, brands, FULLBEAUTY has the number one position in the plus-size direct-to-consumer category in the U.S. The Company serves both men and women, offering an unparalleled plus-size assortment including apparel, lingerie, swimwear, footwear and home décor with over 400,000 SKUs. Brands and products are marketed through FULLBEAUTY's integrated print and digital channels, including its online marketplace, www.fullbeauty.com. With a history that traces back to 1901, FULLBEAUTY has been serving the U.S. plus-size customer for over 100 years and today has a base of more than 13 million customers.
Apax funds are acquiring the interest from Charlesbank Capital Partners and Webster Capital. During their ownership period, FULLBEAUTY has successfully transitioned into a standalone business and achieved significant growth. Charlesbank will maintain a substantial ownership interest in the Company following the closing of the transaction.
Alex Pellegrini, a Partner in Apax's Consumer Team, said, "We are very excited to partner with FULLBEAUTY's talented management team, led by Paul Tarvin. Paul and the team have built FULLBEAUTY into a market leader serving the plus-size customer. Our experience with apparel, footwear and accessories companies, combined with our digital expertise, makes us a terrific fit to support FULLBEAUTY's growth going forward. Charlesbank and Webster have done a tremendous job of supporting the Company to date, and we look forward to our partnership."
Paul Tarvin, Chairman and Chief Executive Officer of FULLBEAUTY Brands, said, "I am extremely proud of what the management team has accomplished over the last several years. We appreciate Charlesbank and Webster's support in helping FULLBEAUTY Brands deliver on its mission to inspire and empower full figured women to look and feel their best."
"We are gratified to have had the opportunity to partner with FULLBEAUTY's management team to build on the company's leading position in the plus-size apparel market," said Andrew Janower, a Charlesbank Managing Director. "We believe FULLBEAUTY is well-positioned for continued growth in partnership with Apax, whose tremendous digital and branding skills will further elevate FULLBEAUTY's leadership in the category."
"On behalf of Webster Capital and our investors, we are thrilled to have contributed to the success of FULLBEAUTY Brands and look forward to seeing the company continue on its growth trajectory," said Donald Steiner, Managing Partner of Webster Capital.
Apax has extensive experience in apparel, footwear and accessories through investments in Cole Haan, Tommy Hilfiger, rue21, New Look, Children's Place and Tommy Bahama. Through the Apax Digital practice, the Apax Funds are one of the most active and experienced investors in digital companies, with investments that include Dealer.com, Bankrate, Trader Corporation (autotrader.ca), Soufun, Trader Media Group (autotrader.co.uk) and King Digital Entertainment.
The transaction is subject to customary closing conditions, and is expected to close during the fourth quarter of 2015. J.P. Morgan Securities LLC and Jefferies LLC served as financial advisor to FULLBEAUTY, Charlesbank and Webster Capital in the transaction and Goodwin Proctor LLP provided legal counsel. Goldman Sachs (lead advisor) and Deutsche Bank served as financial advisors to Apax. Skadden, Arps, Slate, Meagher & Flom and Kirkland & Ellis LLP served as legal counsel to Apax.
The debt financing for the transaction has been committed by J.P. Morgan Securities LLC, Jefferies Finance LLC, Goldman Sachs Bank USA and Deutsche Bank Securities Inc.
About FULLBEAUTY Brands
FULLBEAUTY Brands is the most trusted, comprehensive resource for plus-size women and men seeking fashion inspiration, style advice, and clothing tailored to their individual needs. Proprietary brands under the FULLBEAUTY Brands umbrella include: Woman Within (WomanWithin.com), Roaman's (Roamans.com), Jessica London (JessicaLondon.com), swimsuitsforall (swimsuitsforall.com), KingSize (KingSizeDirect.com), BrylaneHome (BrylaneHome.com), and fullbeauty.com, an online marketplace offering a curated collection of the finest Brands, and thousands of products, the premier fashion and lifestyle destination for women sizes 12+(www.fullbeauty.com).
About Apax Partners LLP
Apax Partners LLP is a leading global private equity advisory firm and has more than 30 years of investing experience. Apax Partners LLP has advised funds that total over $35 billion around the world in aggregate. Funds advised by Apax Partners LLP invest in companies across four global sectors of Consumer, Tech & Telco, Services and Healthcare. These funds provide long-term equity financing to build and strengthen world-class companies. Apax Partners LLP is authorised and regulated by the FCA in the UK and is subject to the FCA's rules and guidance. Apax Partners LLP's registered office is 33 Jermyn Street, London, SW1Y 6DN. For further information about Apax Partners LLP, please visit www.apax.com.
About Charlesbank Capital Partners
Based in Boston and New York, Charlesbank Capital Partners is a middle-market private equity investment firm managing more than $3 billion of capital. Charlesbank focuses on management-led buyouts and growth capital financings, generally investing in companies with enterprise values of $100 million to $750 million. The firm seeks to partner with strong management teams to build companies with sustainable competitive advantage and excellent prospects for growth. For more information, please visit www.charlesbank.com.
About Webster Capital
Founded in 2003, Webster Capital is a private equity partnership which helps smaller companies unlock their potential. Webster focuses on branded consumer and healthcare services companies with EBITDA of between $3 million to $15 million. Webster Capital provides equity financing, expertise and a broad contact network for management buyouts and growth capital. For additional information on Webster Capital, please visit www.webstercapital.com.
Contacts
Apax Partners:
US and Americas Media Enquiries
Todd Fogarty
Kekst and Company
+1 (212) 521-4854
todd-fogarty@kekst.com
Europe, Asia, Australia and Africa Media Enquiries
Alex Wessendorff
Communications Manager
Apax Partners
+44 20 7872 6461
Alex.Wessendorff@apax.com
FULLBEAUTY Brands:
John Heaney
EVP, Human Resources
+1 646-674-9791
jheaney@fbbrands.com
Charlesbank Capital Partners:
Maura Turner
VP, Communications & IR
+1 617-619-5457
mturner@charlesbank.com
Webster Capital:
Donald Steiner
Managing Partner
dmalm@webstercapital.com
Company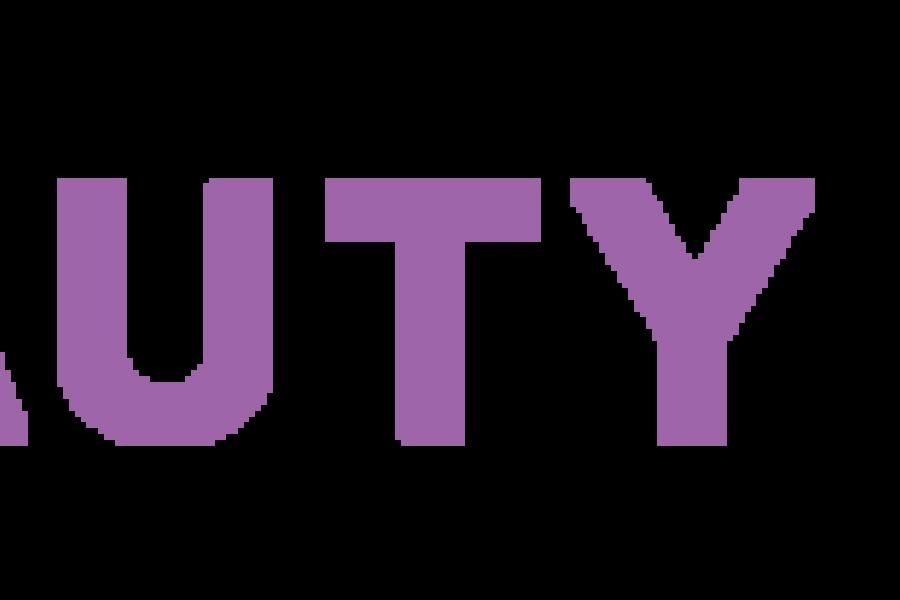 Global media contact