Apax Digital features in Inc.'s 2023 Founder-Friendly Investors list
1st November 2023
Apax
We are proud to announce that Apax Digital has been named to Inc. Magazine's list of 2023 Founder-Friendly Investors! This list honours the private equity and v
We are proud to announce that Apax Digital has been named to Inc. Magazine's list of 2023 Founder-Friendly Investors! This list honours the private equity and venture capital firms with the best track-records of success backing entrepreneurs.
Importantly, to compile the list, Inc. went straight to the source: entrepreneurs who have sold to private equity and venture capital firms. Founders filled out a questionnaire about their experiences partnering with private equity, venture capital, and debt firms and shared data on how their portfolio companies have grown during these partnerships.
Our inclusion in this list is testament to our partnership-focused approach. We are committed to working closely with exceptional entrepreneurs, founders, and leadership teams on helping high-growth tech companies go further, faster.
You can also see all of Apax Digital's partnerships here.
Company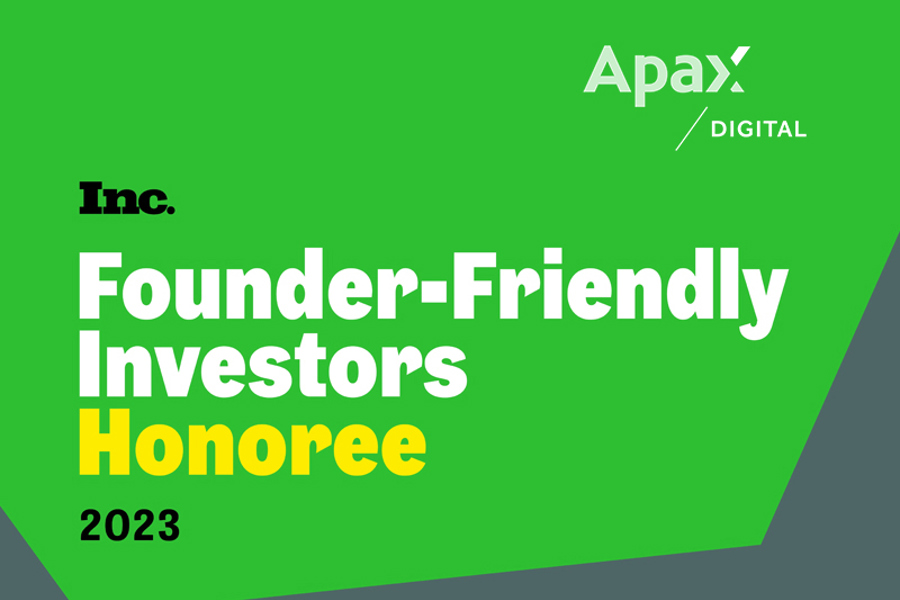 Global media contact