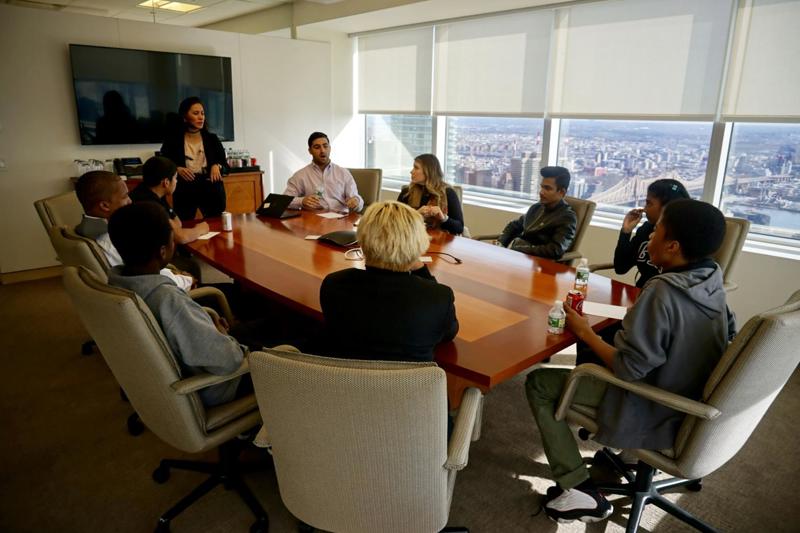 Opportunity Network's mission is to drive equity across the education and career development landscape by creating access to college and careers for high potential students from low-income families. It has grown from assisting 10 students with a budget of $30,000 in 2003, to assisting over 3,000 students with a budget of $6.9m in 2018.
The six-year, multi-dimensional OppNet Fellows programme for under-represented students across New York City integrates individualised support for students – from college tours, to financial aid guidance, to selecting a major, to tracking graduation requirements – with five summers of paid, resumé-building internships and enrichment experiences. All of this runs alongside robust opportunities to engage with a variety of industry professionals that lead to an early network of support for career growth.
92% of OppNet Fellows graduate from college, more than 90% of whom will be the first in the family to do so, and 89% secure meaningful employment or graduate school admission after graduation.
The Apax Foundation has supported Opportunity Network as part of its social mobility programme since 2013. Apax Partner Jason Wright joined the OppNet Board of Directors in 2004 and served as Chairman from 2011 to 2016.  He was succeeded as Chairman by Apax Digital Managing Partner Dan O'Keefe, who joined OppNet's Board in 2016.
Innovative education initiatives remain a priority for Apax and our charitable efforts. OppNet's approach combining high quality programming with deep personal engagement has made a positive impact on the lives of so many promising young people. We are so proud to partner with OppNet to help expand their reach.
Dan O'Keefe
Managing Partner, Apax Digital