Weather Investments announces sale of part of its shares to Apax Partners, Madison Dearborn Partners and TA Associates
5th June 2008
Apax
Weather Investments S.p.A. ("Weather Investments") today announces the sale of part of its shares for an amount equal to 1.1 billion euro to funds managed b
Weather Investments S.p.A. ("Weather Investments") today announces the sale of part of its shares for an amount equal to 1.1 billion euro to funds managed by private equity firms Apax Partners Worldwide LLP, Madison Dearborn Partners, LLC and TA Associates, Inc.
Rome, Italy - June 5, 2008 - Weather Investments S.p.A. ("Weather Investments") today announces the sale of part of its shares for an amount equal to 1.1 billion euro to funds managed by private equity firms Apax Partners Worldwide LLP, Madison Dearborn Partners, LLC and TA Associates, Inc.
Naguib Sawiris, Chairman and Chief Executive Officer of Weather Investments commented "With our new private equity partners in Weather Investments we are ideally positioned to pursue our value growth strategies leveraging on the strong operating performance in each of our subsidiaries and to explore new areas of growth."
Richard Wilson, Head of Tech & Telecoms at Apax Partners, commented: "We are delighted that our relationship with Naguib Sawiris and his management team has culminated in this investment. He has built an outstanding group of telecom operators, which we know well through our presence on the ground in Italy and Asia, and our previous ownership of TIM Hellas. This fits squarely into the investment strategy of our telecoms team and we look forward to supporting the continued growth of Weather." Mr. Wilson will join the board of Weather.
"TA Associates is proud to be investing with Naguib Sawiris, an outstanding global entrepreneur in the telecommunications industry," said Ajit Nedungadi, a Managing Director of TA Associates. "We have been following Naguib since 2005 and have been very impressed with the business that he and his team have built. Telecommunications is an area of strategic focus for TA, and Weather Investments provides an exciting opportunity to invest in a diversified portfolio of high growth emerging market assets combined with strong challenger businesses in Italy and Greece. We look forward to working with Naguib and his team, as well as our co-investors at Apax and Madison Dearborn, to continue to build one of the most successful global telecommunications companies." Mr. Nedungadi will join the Board of Weather.
"Madison Dearborn has a long and successful track record investing in the wireless industry," said Michael P. Cole, a Managing Director of Madison Dearborn Partners. "We are excited about the opportunity to invest with a world-class entrepreneur like Naguib Sawiris, and to continue to grow Weather's diverse portfolio of wireless and wireline assets within very attractive markets. We like Weather's strong position in key global markets and its successful track record in emerging markets where demand for wireless service continues to grow. We look forward to working with Weather, Apax Partners and TA Associates to build upon the company's impressive track record of success." Mr. Cole will join Weather's board of directors.

About Weather Investments
Weather Investments S.p.A. is a leading international telecommunications company offering mobile, fixed, Internet and international communication services to over 90 million subscribers in Algeria, Bangladesh, Egypt, Greece, Italy, Pakistan, and Tunisia and has acquired in early 2008 a license to operate mobile services in North Korea. Weather Investments operates through its subsidiaries Orascom Telecom Holding S.A.E., Wind Telecomunicazioni S.p.A. and Wind Hellas S.A.. Weather is the entry point of choice for both technically advanced attractive markets and high growth, under penetrated emerging markets.
About Apax Partners
Apax Partners is one of the world's leading private equity investment groups. It operates across the United States, Europe and Asia and has more than 30 years of investing experience. Funds under the advice of Apax Partners total $40 billion around the world. These Funds provide long-term equity financing to build and strengthen world-class companies. Apax Partners Funds invest in companies across its global sectors of Tech & Telecom, Retail & Consumer, Media, Healthcare and Financial & Business Services. Significant recent investments by funds advised by the Apax Partners Tech & Telecom team include: Bezeq, Intelsat, NXP, SMART Technologies, TDC, TIM Hellas and Versatel. For more information visit: www.apax.com.
About Madison Dearborn Partners
Madison Dearborn Partners (MDP), based in Chicago, is one of the most experienced and successful private equity investment firms in the United States. MDP manages funds with more than US$17 billion in equity commitments. MDP invests in management buyout and growth equity transactions across a broad spectrum of industries. MDP is a leading investor in the communications industry. Its wireless investments have included Nextel Communications, Nextel Partners, MetroPCS Communications, Inc., Omnipoint Corporation (acquired by Voicestream), Alaska Native Wireless (joint venture with AT&T Wireless), and Clearnet Communications (acquired by Telus). Other investments include XM Satellite Radio, Intelsat and Univision. More information about MDP can be found at www.mdcp.com.
About TA Associates
Founded in 1968, TA Associates is one of the largest and most experienced private equity firms in the world. With offices in Boston, Menlo Park and London, the firm manages $12 billion in capital and has invested in more than 380 companies. TA Associates leads buyouts and minority recapitalizations of profitable growth companies in the telecommunications, technology, financial services, business services, healthcare and consumer industries. The firm has extensive expertise investing in communications companies, including Asurion, Bachtel Cellular Liquidity, Idea Cellular, MetroPCS Communications and SBA Communications. More information about TA Associates can be found at www.ta.com.
- END -
Weather Investments
Investor Relations
Stefano Songini
Tel: +39 06 8311 3099
ssongini@otelecom.com
For Apax Partners:
Ben Harding
+44 (0)20 7872 6401
ben.harding@apax.com
For Madison Dearborn Partners:
Mark B. Tresnowski
+1 312-895-1040
mtresnowski@mdcp.com
For TA Associates:
Marcia O'Carroll
+1 617-574-6796
mocarroll@ta.com
Company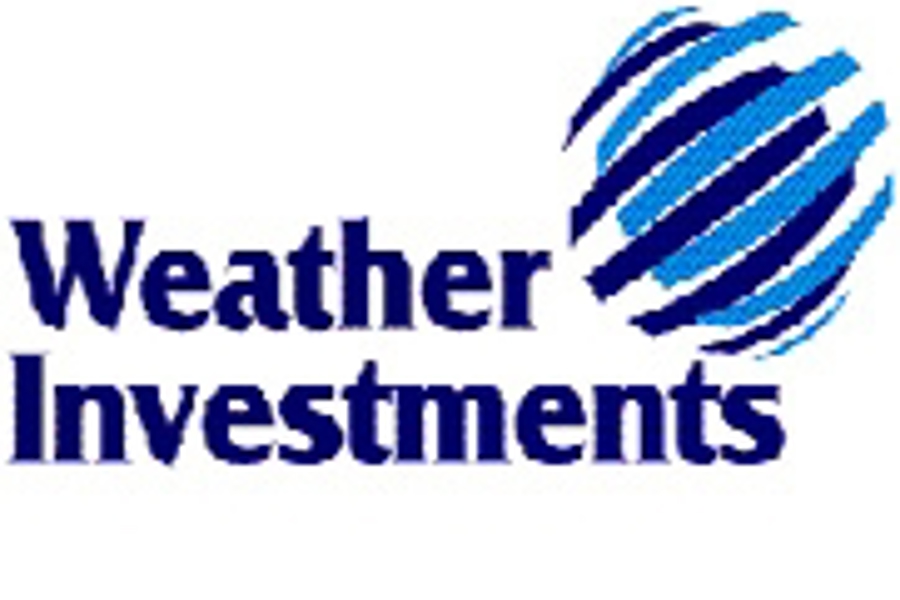 Global media contact