Vyaire Medical executes on its plan to become a global leader in respiratory care
26th April 2018
Apax
Vyaire Medical, a global leader in respiratory care, today announced that it has acquired Acutronic Medical Systems and, separately, entered into a definitive a
Vyaire Medical, a global leader in respiratory care, today announced that it has acquired Acutronic Medical Systems and, separately, entered into a definitive agreement to acquire imtmedical.  
Acquires Acutronic Medical Systems and agrees to acquire imtmedical 
Chicago and London, 26 April 2018: Vyaire Medical (the "Company"), a global leader in respiratory care, today announced that it has acquired Acutronic Medical Systems and, separately, entered into a definitive agreement to acquire imtmedical.  
Acutronic, a Switzerland and Germany-based leader in the design and manufacture of neonatal ventilation equipment, is globally recognized for its innovative ventilation solutions designed for both neonatal and pediatric intensive care units.  
imtmedical, based in Switzerland, is a developer, manufacturer and distributor of acute care mechanical ventilation products utilized in acute care centers, long-term care facilities, home healthcare as well as the emergency services and transport markets. The imtmedical transaction, which is subject to customary regulatory and other approvals, is expected to close in the second quarter.  
The Acutronic and imtmedical acquisitions immediately enhance Vyaire Medical's product offering, complementing investments made by the Company through internal development programs. In combination, these investments have allowed Vyaire Medical to completely renew its ventilation portfolio within the past 18 months.  
Dave Mowry, Vyaire Medical's President and Chief Executive Officer, said, "The transactions we are announcing today, along with our own internal development efforts, underscore our commitment to positioning Vyaire Medical as a global respiratory care leader. Our acquisition of Acutronic and imtmedical immediately enhance our product portfolio, expand intellectual capital and broaden our technological capabilities; all of which will accelerate Vyaire Medical's growth. We could not be more excited about taking these amazing products, in combination with our own, to market to advance our mission of improving patient outcomes and providing increased value to our customers."  
Vyaire Medical also announced today that funds advised by Apax Partners (the "Apax Funds") have completed their purchase of Becton, Dickinson & Company's remaining stake in the Company. Vyaire Medical is now an independent, standalone company owned by the Apax Funds.  
Steven Dyson and Arthur Brothag, Partners at Apax Partners, said, "These new acquisitions are exciting steps forward for Vyaire Medical and build on the strong progress made by the Company's management over the past year and a half. We join Dave Mowry in welcoming both the Acutronic and imtmedical teams to the Vyaire family and are excited about our joint future. We look forward to our ongoing work with Vyaire Medical as it continues to grow as the leader in respiratory care."  
About Vyaire Medical
Vyaire Medical supports and improves the lives of patients with a laser-focus on improving patient outcomes and increasing value for customers. The Chicago, IL-headquartered company was formed in October 2016 to serve healthcare customers with innovative device and service solutions across the respiratory and anesthesia continua of care. Vyaire's brands have a 65-year track record of pioneering, innovating, and advancing respiratory diagnostics, ventilation, and anesthesia delivery & patient monitoring. From industry-pioneering brands that include Bird, Bear, and Jaeger to respected industry leaders AirLife®, Vital Signs®, Viasys, and many others – Vyaire Medical has nearly 27,000 distinct part numbers recognized, trusted and preferred by specialists in the respiratory therapy and anesthesiology healthcare markets worldwide. Learn more at www.vyaire.com.   
About Apax Partners
Apax Partners is a leading global private equity advisory firm. Over its more than 35-year history, Apax Partners has raised and advised funds with aggregate commitments of over $50 billion. The Apax Funds invest in companies across four global sectors of Healthcare, Tech & Telco, Services and Consumer. These funds provide long-term equity financing to build and strengthen world-class companies. Apax Partners has a strong track record in corporate carve-outs, supported by its Operational Excellence Practice, a team of dedicated operating specialists who support deal teams and drive value creation in the portfolio. For more information see: www.apax.com.  
About Acutronic Medical Systems
Acutronic is a Switzerland and Germany-based global leader in the area of neonatal ventilation equipment, offering innovative solutions for the Neonatal Intensive Care Unit (NICU) and Pediatric Intensive Care Unit (PICU). Over the course of its long history, Acutronic has established itself as a pioneer within the neonatal monitoring and ventilation segment of the respiratory markets. Acutronic's products and solutions consistently earn high praise and accolades from customers and are well-respected across the broader markets by key opinion leaders around the globe. Learn more at: www.acutronic-medical.ch.  
About imtmedical
imtmedical is known for its world class developments in medical ventilator and testing devices and its internationally renowned medical ventilation experts. imtmedical brings continuous efforts to improve and protect its substantial R&D activities, its innovative solutions, and thereby supporting its leading position in the marketplace as an innovative company providing highest quality and leading medical ventilators to its customers. Learn more at: www.imtmedical.com.  
Media Contacts  
For Vyaire Medical:
David Stafford | +1 872-757-0300 | david.stafford@vyaire.com   
For Apax Partners:
Global Media: Andrew Kenny, Apax | +44 20 7 872 6371 | andrew.kenny@apax.com 
USA Media: Todd Fogarty / Aduke Thelwell, Kekst | +1 212-521 4800 | Apax@kekst.com 
UK Media: Matthew Goodman / James Madsen, Greenbrook | +44 20 7952 2000 | apax@greenbrookpr.com 
Company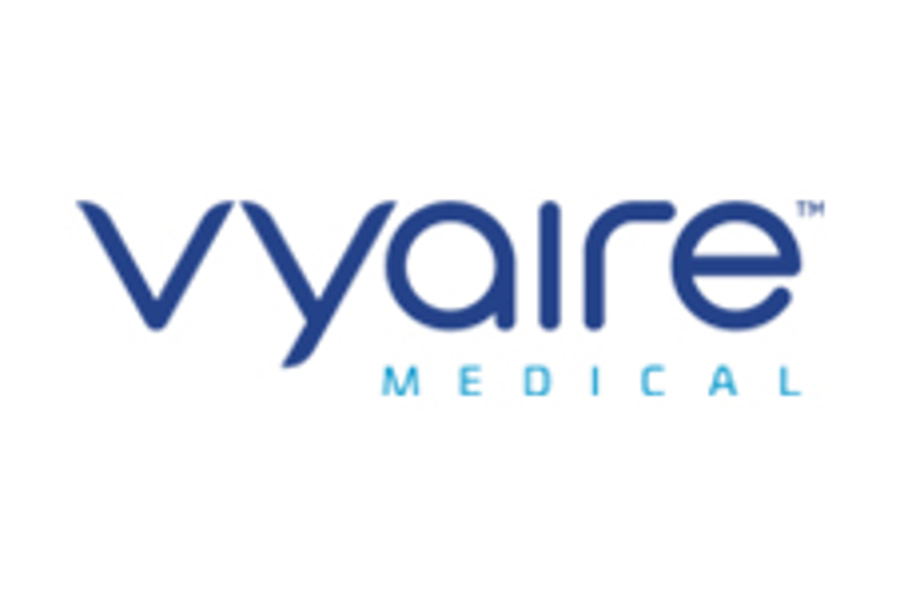 Global media contact