Suzlon Energy signs definitive agreement for strategic acquisition of Hansen Transmissions
17th March 2006
Apax
Suzlon Energy Limited ("Suzlon") announced today that its subsidiary, AE - Rotor Holding BV based in Netherlands, has entered into definitive agreements to
Suzlon Energy Limited ("Suzlon") announced today that its subsidiary, AE - Rotor Holding BV based in Netherlands, has entered into definitive agreements to acquire Hansen Transmissions International NV ("Hansen"), based in Belgium, one of the largest wind energy and industrial gearbox manufacturers in the world, for EUR 465 million (USD 565 million) enterprise value, in an all cash transaction.
Pune-India / Munich-Germany, 17 March 2006: Suzlon Energy Limited ("Suzlon") announced today that its subsidiary, AE - Rotor Holding BV based in Netherlands, has entered into definitive agreements to acquire Hansen Transmissions International NV ("Hansen"), based in Belgium, one of the largest wind energy and industrial gearbox manufacturers in the world, for EUR 465 million (USD 565 million) enterprise value, in an all cash transaction. The transaction is subject to merger control approval and on completion will result in Suzlon acquiring shares of "Eve Holding", the holding company of Hansen from private equity firms Allianz Capital Partners GMBH and its affiliates and funds advised by Apax Partners Worldwide LLP. Suzlon intends to fund the transaction using a combination of Suzlon's internal cash reserves and credit facilities. Acquisition financing for this transaction is being underwritten and syndicated by Barclays Capital, Deutsche Bank AG and ICICI Bank. YES Bank is the sole financial advisor with Linklaters Oppenhoff & Radler, Cologne and Khaintan & Co. as legal counsel to Suzlon for this transaction. UBS Investment Bank is acting as financial advisor and Hengeler Mueller as the legal counsel to the sellers.
In a statement made on this occasion, Mr Tulsi R Tanti, Chairman & Managing Director, Suzlon Energy, said, "The acquisition of Hansen gives us technological leadership and will make Suzlon a leading integrated wind turbine manufacturer in the world. Although the company will be run as an independent business unit, the acquisition of Hansen will allow us to integrate gearbox technology into the total turbine solution enabling a more reliable and competitive product in the marketplace. We find Hansen's technology, products and production facilities to be of the highest quality. The company has an excellent management team and over a period of time we will work with them in developing supply chain synergies, expanding capacity in Belgium and development of additional capacity in new emerging markets in Asia. We would like to welcome the Hansen team across the World into Suzlon."
"Hansen's strong presence in the industrial gearbox market is also an important dimension of the business and we see a good opportunity to strengthen it further.
Hansen Transmissions International NV ("Hansen"), headquartered in Belgium is a leading gearbox and drive train manufacturer with strong R&D capabilities and modern manufacturing facilities. Hansen has a focus on the fast growing wind turbine generation sector and is also active in other industrial segments of the gearbox market. The Company was founded in 1923 and its primary manufacturing facilities are in Belgium, with sales, assembly and service centres in the UK, US, South Africa and Australia. It currently employs 1200 engineering and management professionals spread across these establishments. Hansen's current manufacturing capabilities include 3,600 MW of wind turbine gearboxes and 3,000 units of industrial gearboxes per year.
Today, Hansen designs and manufactures its wind turbine gearboxes in association with the leading global wind turbine manufacturers and its product specifications range from outputs of 1.5MW - 3 MW, torques of 700-3500 kNm and weights of 14,000-22,000 kg. It has a proven track record in developing new products with the research and engineering capability needed for the new generation of larger wind turbines. Hansen's product range in the industrial gearbox segment consists of core standardized products covering various applications in the torque range of 6-800kNm. The Company provides customized products and drive package solutions to suit the customer's requirements. For the year ending March 2005, Hansen had total sales of Euro 213 million.
Commenting on the transaction, Mr Matts Lundgren, President and CEO, Hansen said, "The entire management team is very pleased with this opportunity. The deal has the ability to fuel further growth in Belgium and in Asia. At Hansen we will have business as usual, managing ourselves as an independent business unit, and we shall continue to strive to exceed customer expectations. We are appreciative of the trust and confidence shown by Suzlon on the management team's ability to grow the business "
Describing this as a significant milestone, Mr Girish R. Tanti, Director International Business Development and HR, Suzlon Energy, said, "Hansen is an efficiently run business and the quality of team and manpower has been most impressive. Hansen has a healthy order book position for the next two years and we expect the business to be managed in the same manner as the management has very ably done over the last couple of years. We are pleased to have emerged as the successful bidder."
Mr. Aditya Sanghi, Country Head-Investment Banking, YES Bank, said, "With this acquisition Suzlon has truly emerged as a global player with significant market presence, manufacturing base and R&D centres across North America, Europe, India China, South Korea and Australia. With a presence across the entire turbine technology chain, we see Suzlon becoming further cost competitive and providing an efficient and robust wind energy solution to its customers." The closing of the transaction is subject to customary closing conditions and regulatory approvals. Further financial terms and conditions of the transaction will not be disclosed.

For further information on Hansen:
Visit: http://www.hansentransmissions.com/
About Suzlon Energy Ltd.
Suzlon Energy Limited is a global wind turbine manufacturer with operations in Australia, China, European Union, India, South Korea and the United States. Suzlon operates R&D centres in the Germany, Netherlands and India to leverage the region's leadership in the wind power arena. SEL is the world's 6th largest wind turbine manufacturer (BTM Consult World Market Update 2004) and the dominant player in the wind industry marketplace in India for the past eight years. Suzlon has installed over 1.5 GW of WTG capacity around the world including India and the United States with more coming up in Australia, China, Europe and Korea. Suzlon's International Business Headquarter is located in Denmark where Suzlon has established a wholly owned subsidiary, Suzlon Energy A/s, which in turn has country headquarters in Beijing - China, Chicago - USA and Melbourne - Australia.
Visit us at www.suzlon.com.
About Allianz Capital Partners GmbH
Allianz Capital Partners GmbH (ACP), founded in 1998, is responsible for direct investments in the area of private equity within the Allianz Group. As an independent financial investor, ACP focuses particularly on providing individual financing solutions for unlisted companies, company shareholders and management teams for purposes of financing growth, acquisition finance and ownership restructuring.
About Apax Partners Worldwide LLP
Apax Partners is one of the world's leading private equity investment groups. It operates across the United States, Europe and Israel and has more than 30 years of investing experience. Funds under the management or advice of Apax Partners total $20 billion around the world. These Funds provide long-term equity financing to build and strengthen world-class companies. Apax Partners Funds invest in companies across its global sectors of Tech & Telecom, Retail & Consumer, Media, Healthcare and Financial & Business Services.
Disclaimer
This press release includes forward-looking statements and we have based these forward-looking statements on our current expectations and projections about future events. The risks and uncertainties relating to these statements include, but are not limited to, risks and uncertainties regarding fluctuations in earnings, our ability to manage growth, intense competition in wind energy sector including those factors which may affect our business and the business of our associate companies, results of operation, financial condition and failure to integrate potential acquisitions, [liability for damages on our service contracts, the success of the companies in which Suzlon has made strategic investments], withdrawal of governmental fiscal incentives, political instability, legal restrictions on raising capital or acquiring companies outside India, and unauthorized use of our intellectual property and general economic conditions affecting our industry. Suzlon may, from time to time, make additional written and oral forward looking statements, including our reports to shareholders. The Company does not undertake to update any forward-looking statement that may be made from time to time by or on behalf of the Company.
Contact Information:
Hansen Transmissions:
Matts Lundgren, President and CEO
Tel +32 34501256
Apax Partners:
Ben Harding
Head of Communications
T: +44 20 7872 6300
E: ben.harding@apax.com
Allianz Capital Partners:
Antje Weykopf
T: +49 89 3800 17790
E: Antje.Weykopf@Allianz.com
Suzlon Energy, Investor Relations:
Samir Shah, GM - Corporate Finance
T: +91 22 5639 3219
Company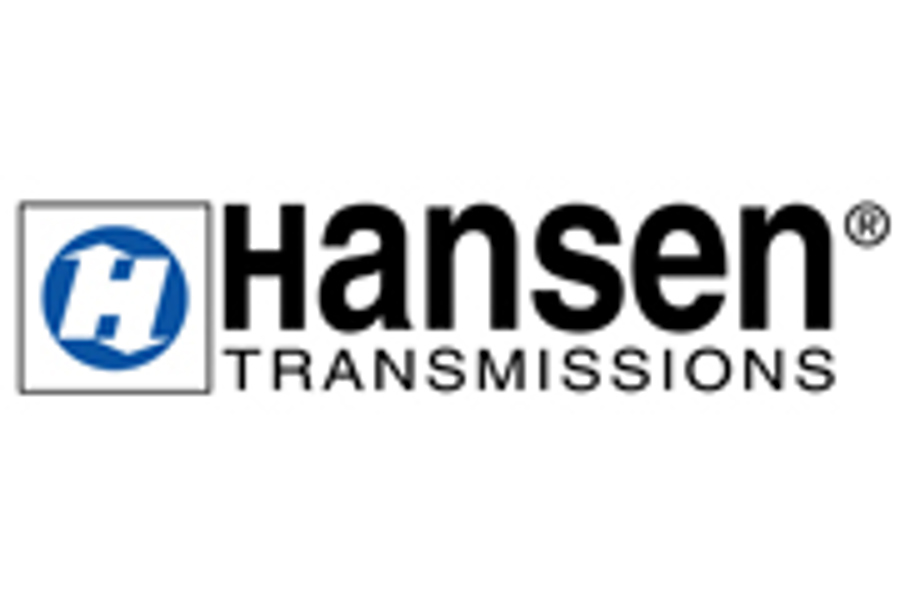 Global media contact