Recommended acquisition of Emap plc by Eden Bidco Limited, a company controlled by Guardian Media Group and funds advised by Apax Partners
21st December 2007
Apax
The boards of Eden Bidco Limited and Emap plc are pleased to announce that they have reached agreement on the terms of a recommended cash offer for the entire i
The boards of Eden Bidco Limited and Emap plc are pleased to announce that they have reached agreement on the terms of a recommended cash offer for the entire issued and to be issued share capital of Emap.
London, UK, 21 December 2007 – The boards of Eden Bidco Limited and Emap plc ("Emap")  are pleased to announce that they have reached agreement on the terms of a recommended cash offer for the entire issued and to be issued share capital of Emap (the "Offer"). Eden Bidco is a newly incorporated company formed by funds advised by Apax Partners ("Apax") and Guardian Media Group plc ("GMG") for the purpose of making the Offer.
The terms of the Offer together with the special dividend following the disposal of Emap's Consumer Media and Radio divisions will enable Emap Shareholders to receive 931 pence in cash for each share, valuing the entire issued and to be issued ordinary share capital of Emap at the expected time of completion at approximately £2.0 billion (the "Proposals").
Under the Proposals Emap shareholders will receive 470 pence under the terms of the Offer and subject to the receipt of the proceeds of the disposals of Emap's Consumer Media and Radio division and certain other conditions a special dividend of 461 pence in cash per Emap share.
Irina Hemmers, Partner at Apax Partners, said: "We believe that Emap is a high quality asset which is uniquely positioned in attractive markets.  We are delighted that the Emap directors have decided unanimously to recommend our offer which we believe delivers significant value for shareholders. Together with our partners Guardian Media Group we plan to support Emap's development and extend its market leading franchise internationally."
Carolyn McCall, Chief Executive of GMG, said: "We are delighted to have secured the board's recommendation for our joint offer with Apax Partners. Emap Communications is a strong business with a range of highly successful brands. The acquisition meets our requirements in terms of diversifying GMG's media interests, in line with our commitment to guarantee the long-term financial security of the Guardian. We look forward to working in partnership with Apax as we develop the business."

- ENDS -


About Apax Partners
Apax Partners is one of the world's leading private equity investment groups.  It operates across the United States, Europe, Israel and Asia and has more than 30 years of investing experience.  Funds under the advice of Apax Partners total $35 billion around the world.  These Funds provide long-term equity financing to build and strengthen world-class companies.  Apax Partners Funds invest in companies across its global sectors of Tech & Telecom, Retail & Consumer, Media, Healthcare and Financial & Business Services. Funds advised by Apax Partners have invested in the media sector for more than 20 years. Significant recent investments include: Cengage (Thomson Learning), Incisive Media, Central European Media Enterprises, HIT Entertainment, World Directories and Yell.  For more information visit: http://www.apax.com/
About Guardian Media Group
Guardian Media Group plc is one of the UK's leading multimedia companies. Its diverse portfolio includes:
▪ Guardian News & Media: the Guardian and Observer newspapers and the Guardian Unlimited network of websites.
▪ GMG Regional Media: the Manchester Evening News, a number of other regional newspapers in the North West and South of England, the Channel M city TV station and the Manchester Online website.
▪ GMG Radio: 13 regional radio stations under the Real Radio, Smooth Radio, Century Radio and Rock Radio brands.
▪ Trader Media Group: one of Europe's largest specialist print and online media companies, and publisher of the Auto Trader magazine and website. Trader Media Group is jointly owned by GMG and Apax Partners, with GMG as the majority shareholder.
▪ GMG Property Services Group: Vebra, the UK's leading provider of software to independent estate agents and thinkproperty.com, the consumer-facing portal.
GMG is wholly owned by the Scott Trust, which was created in 1936 to secure the financial and editorial independence of the Guardian in perpetuity. For further information visit http://www.gmgplc.co.uk/.
Company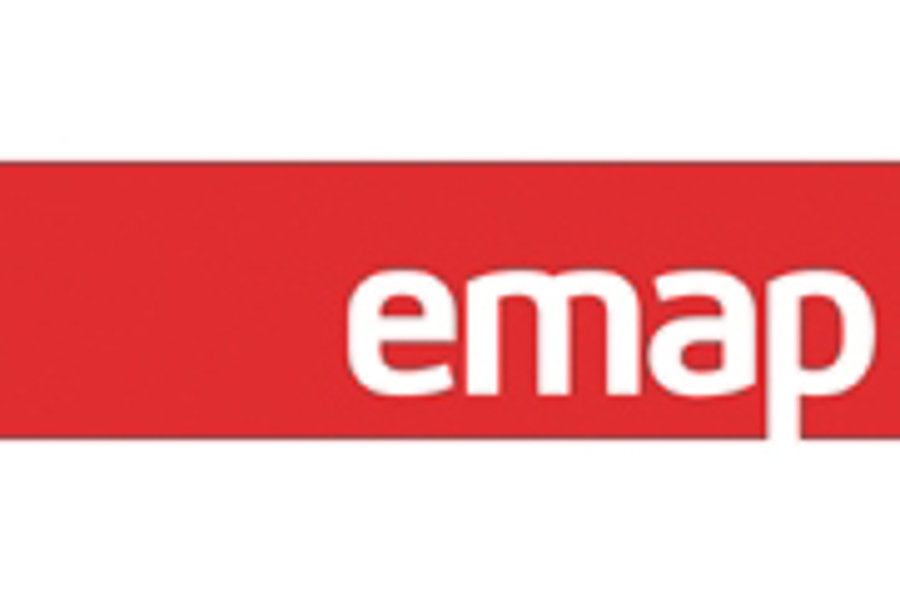 Global media contact