Providence Equity Partners to take sole ownership of Kabel Deutschland
12th December 2005
Apax
Apax Partners and Goldman Sachs Capital Partners to sell their shareholdings. KDG is the Largest German cable operator and well-positioned to successfully r
Apax Partners and Goldman Sachs Capital Partners to sell their shareholdings. KDG is the Largest German cable operator and well-positioned to successfully roll-out triple play services.
Unterfoehring, Germany - Today the owners of Europe's largest cable company Kabel Deutschland announced a major change in the Company's shareholder structure. Providence Equity Partners will acquire the entire shareholdings of Apax Partners and Goldman Sachs Capital Partners and with about 95% ownership become the sole shareholder of Kabel Deutschland alongside management.
Apax, Goldman Sachs Capital Partners, and Providence Equity Partners jointly acquired Kabel Deutschland in March 2003 as a carve-out from Deutsche Telekom AG. Under their ownership the Company transitioned from a traditional analog cable TV company into an innovative provider of cable services including pay-TV, Broadband Internet and Telephony, investing significantly into the network.
After close to three years of joint ownership, Apax and Goldman Sachs Capital Partners are seeking liquidity for their shareholding while Providence Equity has committed itself to further support the Company and accompany the roll-out of its new services.
"Kabel Deutschland is Europe's largest cable operator and is extremely well positioned to capitalize on the substantial growth in broadband internet and digital television expected in the coming years" said John Hahn, Head of Providence Equity's European operations. "Our partnership with our co-investors Apax and Goldman Sachs Capital Partners has been very productive and Kabel Deutschland's management has successfully transformed the company into a growth-oriented business with a strong customer focus. Providence Equity is fully committed to further expand Kabel Deutschland's product scope and digital footprint for the benefit of our customers."
Kabel Deutschland will accelerate the upgrade of its cable network and invest approximatively €500 million over the next three years to offer triple play services to close to 90% of its 15.3 million homes passed in Germany.
The terms of the agreement signed today have not been disclosed. The transaction is subject to customary approval of the relevant governmental authorities and is expected to close in the first quarter of 2006.
KDG operates the cable networks in 13 German states and generated sales of more than 1 bn Euros in the financial year 2004/2005 (End March 05).

Media contacts:
Apax Partners
Ira Wülfing Kommunikation
Ira Wülfing
+49 89 2000 30 33
ira@wuelfing-kommunikation.de

Goldman Sachs
David Kamenetzky
+49 69 7532 2644
David.kamenetzky@gs.com
Providence Equity Partners
Andrew Cole
+1-212-687-8080
acole@sardverb.com
Roland Klein
+44 7776 162 997
roland.klein@cnc-ag.com

About Apax:
Apax Partners is one of the world's leading private equity investment groups, operating across the United States, Europe and Israel. Apax Partners has raised or advised approximately $20 billion around the world. With more than 30 years of direct investing experience, Apax Partners' Funds provide long-term equity financing to build and strengthen world-class companies. It pursues a multi-stage equity investment strategy, investing in late venture, growth capital and buyouts.
Apax Partners' Funds invest in companies across its global sectors of Tech & Telecoms, Retail & Consumer, Media, Healthcare and Financial & Business Services.
For additional information, see: www.apax.com

About Goldman Sachs:
Goldman Sachs is a leading global investment banking, securities and investment management firm that provides a wide range of services worldwide to a substantial and diversified client base that includes corporations, financial institutions, governments and high net worth individuals. Founded in 1869, it is one of the oldest and largest investment banking firms. The firm is headquartered in New York and maintains offices in London, Frankfurt, Tokyo , Hong Kong and other major financial centers around the world. The Frankfurt office is responsible for the business of Goldman Sachs in Germany and Austria. It opened in 1990 and employs around 350 people in Investment Banking, Equities, Fixed Income and Investment Management. Customers in Germany range from large corporations and the family-owned Mittelstand companies which form the backbone of the German economy to the German Federal and State Governments. Goldman Sachs has a German banking licence, is a member of the Frankfurt Stock Exchange and the Bundesverband Deutscher Banken and belongs to the bidding group of Bund auctions.

Goldman Sachs Capital Partners, the firm's private equity funds business, has been active in Europe since 1993. In April 2005, Goldman Sachs closed the GS Capital Partners V Fund with $8.5 billion in committed capital. GS Capital Partners V is the current primary investment vehicle for Goldman Sachs to make privately negotiated equity investments. Recent investments in Europe include Prysmian Cable, ISS, Ahlsell and Eutelsat. Notable investments in Germany include Kabel Deutschland, Messer Griesheim, Cognis and Wincor Nixdorf.

About Providence Equity Partner Inc.:
Providence Equity Partners Inc. is a global private investment firm specializing in equity investments in media, communications and information companies around the world. The principals of Providence Equity manage funds with over $9.0 billion in equity commitments, including Providence Equity Partners V, a $4.25 billion private equity fund, and have invested in more than 80 companies operating in over 20 countries since the firm's inception in 1990. Significant investments include VoiceStream Wireless, PanAmSat, Western Wireless, eircom, Casema, Comhem, Metro-Goldwyn-Mayer, ProSiebenSat.1, Ono, Warner Music Group, Recoletos, and Bresnan Broadband Holdings. Providence Equity has offices in Providence, Rhode Island, London, England, and New York, New York.
Company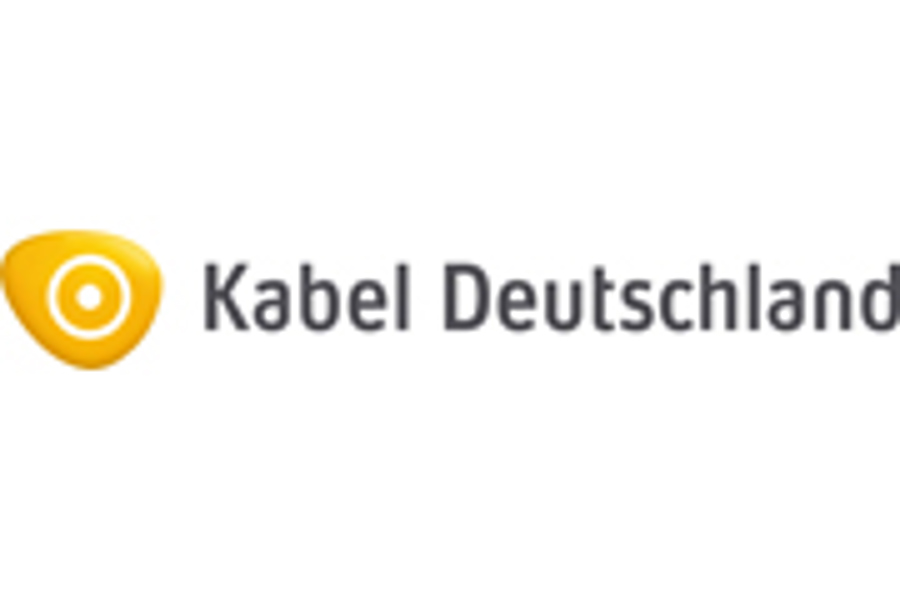 Global media contact