Nulo Receives Growth Investment from Funds Advised by Apax
13th May 2021
Apax
New partnership supports Nulo's mission to deliver ultra-premium, innovative nutrition to more pets, and will help drive global brand expansion. London, UK May
New partnership supports Nulo's mission to deliver ultra-premium, innovative nutrition to more pets, and will help drive global brand expansion.
London, UK May 13, 2021- Funds advised by Apax (the "Apax Funds") today announced they have reached an agreement with leading high-growth pet food brand Nulo to buy out its existing investor group – which includes CAVU Venture Partners and Main Post Partners. The transaction is expected to complete in early June 2021.  Financial terms of the transaction were not disclosed.
Established in 2010 and headquartered in Austin, Texas, Nulo is one of the fastest growing major pet food brands in the US pet specialty channel.  The Company's diversified portfolio of products spans both dog and cat foods and formats across kibble, wet food, freeze-dried raw, treats, and toppers. Nulo's ultra-premium products are higher in animal-based protein and lower in carbohydrates derived from high quality, functional ingredients. Products are sold in over five thousand retail locations across North America as well as on e-Commerce channels.
The Apax Funds, in partnership with Nulo's current management team, will look to accelerate the Company's already impressive growth rate – while preserving the Company's unique product and channel strategy.  Collectively, they will focus on a number of key value drivers such as expanding the Company's digital marketing operations and building out its international footprint, in order to cement Nulo's position as a clear leader in the premium pet food market. 
Michael Landa, CEO at Nulo, said: "We're excited to partner with the Apax Funds, who have the experience and know-how to help us in our next phase of growth. Since its retail launch in 2011, Nulo has rapidly grown into one of the most authentic and differentiated consumer brands in the premium pet food space. With the support of the Apax Funds, we believe we can achieve our ambitious growth plans, offering our innovative food products to more pet-parents, in more locations around the world."
Nick Hartman, Partner at Apax, said: "Nulo is a true pioneer when it comes to delivering high-quality, nutritious pet foods and we have long been impressed by the company's exceptional product offering, which we believe is unrivalled in the market. The company boasts a leading position in an attractive sector, and we look forward to working closely with Michael and the Nulo team, leveraging the Apax Funds' deep operational experience, to further unlock the company's vast potential."
About Nulo 
Named as one of the "Top 25 Most Innovative U.S. Brands" by Forbes, Nulo's nutritional platform delivers better-for-them foods higher in animal-based proteins, lower in carbs, and containing low-glycemic, functional ingredients such as human-grade probiotics that support overall immune and digestive health.  Nulo has been widely recognized as the premier pet food innovator and retail traffic driver in the pet industry. With a roster of world-renowned ambassadors, professional athletes, and Olympic gold medalists, Nulo has garnered support from some of the most-respected champions who advocate for Nulo's products and for the company's mission to inspire pet parents to be Healthier Together™ with their dogs and cats. Visit Nulo.com for more product information and to view inspirational stories from Olympians like Michael Phelps and Tara Lipinski.
About Apax Partners LLP
Apax Partners LLP ("Apax") is a leading global private equity advisory firm. For nearly 50 years, Apax has worked to inspire growth and ideas that transform businesses. The firm has raised and advised funds with aggregate commitments of more than $60 billion. The Apax Funds invest in companies across four global sectors of Tech, Services, Healthcare, and Internet/Consumer. These funds provide long-term equity financing to build and strengthen world-class companies. For further information about Apax, please visit www.apax.com.
Apax is authorized and regulated by the Financial Conduct Authority in the UK.
Media Contacts: 
For Nulo
Cassandra Stoklosa / (512) 476- 6858 / Cassandra.Stoklosa@nulo.com
For Apax
Katarina Sallerfors / +44 20 7666 6526 / Katarina.Sallerfors@apax.com
Luke Charalambous / +44 20 7872 6494 / Luke.Charalambous@apax.com  
Matthew Goodman / James Madsen, Greenbrook | +44 20 7952 2000 | apax@greenbrookpr.com
Company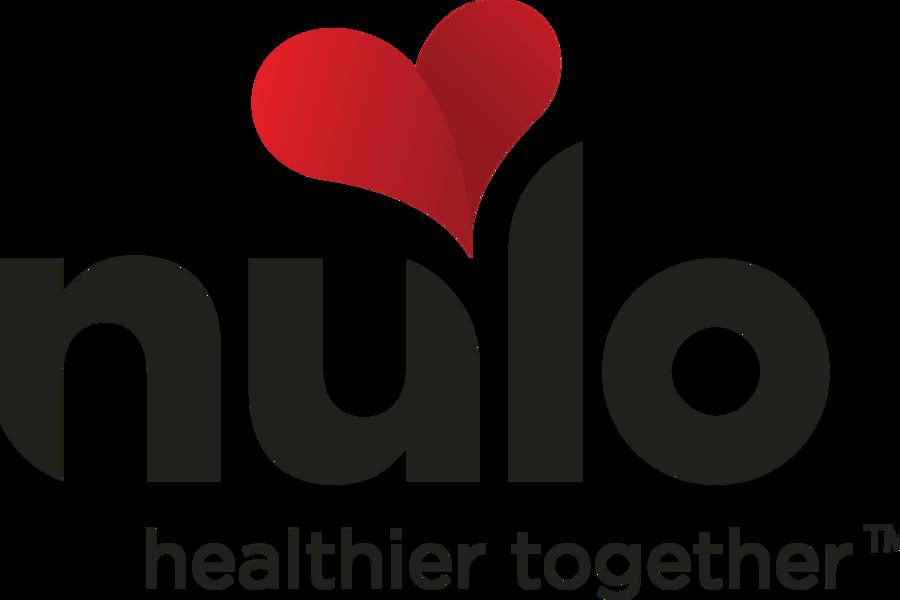 Global media contact