Nordic Telephone Company's tender offer for all TDC Shares
20th January 2006
Apax
Nordic Telephone Company expects to announce that it will complete the tender offer no later than 25 January 2006. Copenhagen, Denmark, 20 January 2006
Nordic Telephone Company expects to announce that it will complete the tender offer no later than 25 January 2006.
Copenhagen, Denmark, 20 January 2006
Nordic Telephone Company ApS's ("NTC") tender offer for all TDC Shares (CSE: "TDC") and TDC ADSs (NYSE: "TLD") (the "Tender Offer") expired in accordance with its terms at 06.01h Central European Time/00.01h New York City time on 20 January 2006.
NTC is pleased to announce that a preliminary count of delivered acceptances shows that, as of approximately 00.01h, Central European Time on 20 January 2006, NTC owned or had received valid acceptances in respect of approximately 88.2% of the share capital and votes of TDC A/S ("TDC"), including TDC Shares represented by tendered TDC ADSs and TDC ADSs tendered through guaranteed delivery procedures. NTC notes that these are approximate, preliminary figures, and that, due to the difficulties of ascertaining the numbers of TDC Shares and TDC ADSs that have been tendered, the actual numbers of TDC Shares and TDC ADSs tendered may be higher or lower than these figures. NTC will complete the Tender Offer assuming the final count of acceptances confirms that NTC owns or has received valid acceptances in respect of at least 85.0% of the TDC Shares. The other conditions to the Tender Offer were satisfied or previously waived.
NTC expects to announce the final result of the Tender Offer no later than 25 January 2006 through the Copenhagen Stock Exchange and by means of a press release through the Dow Jones news service and/or PR Newswire. Settlement of the Tender Offer would take place no later than 1 February 2006.
The offer price in the Tender Offer was DKK382 per TDC Share and the U.S. dollar equivalent of DKK191 per TDC ADS in cash, without interest and subject to adjustment as described in NTC's Offer Document dated 2 December 2005 relating to the Tender Offer (the "Offer Document"). Capitalised terms used but not defined in this announcement have the meanings assigned to them in the Offer Document.

For more information please contact:
Nordic Telephone Company ApS
Danish press:
Prospect
Peter Gustafson
Tel: +45 33 73 00 88
Fax: +45 33 73 00 81
E-mail: pgu@prospect.dk
International press:
Finsbury
Edward Orlebar
Tel: +44 (0)20 7251 3801
Fax: +44 (0)20 7251 4112
E-mail: edward.orlebar@finsbury.com
Additional Information
Possible Additional Purchases of TDC Shares
NTC may make purchases of, or otherwise acquire, TDC Shares or TDC ADSs from time to time in the open market, in private transactions, through merger or by any other means NTC considers appropriate, subject to compliance with applicable laws and regulations.
Note regarding forward-looking statements
This news release contains "forward-looking statements." Forward-looking statements may be identified by words such as "expects", "anticipates", "intends", "plans", "believes", "seeks", "estimates", "will" or words of similar meaning and include, but are not limited to, statements about the expected future business of TDC resulting from and following the proposed transaction. These statements are based on the current expectations of NTC's management, and are inherently subject to uncertainties and changes in circumstances. Among the factors that could cause actual results to differ materially from those described in the forward-looking statements are factors relating to satisfaction of the conditions to the proposed transaction, and changes in global, political, economic, business, competitive, market and regulatory forces. NTC does not undertake any obligation to update the forward-looking statements to reflect actual results, or any change in events, conditions, assumptions or other factors.
Other Information
This news release should be read in conjunction with the entire Offer Document and the other related documents described in the Offer Document including any accompanying documents. This news release does not constitute an offer or invitation to purchase any securities or a solicitation of an offer to buy any securities, pursuant to the Tender Offer or otherwise. The Tender Offer was made solely by means of the Offer Document and the documents accompanying the Offer Document (including the Form of Acceptance and the Letter of Transmittal), which contains the full terms and conditions of the Tender Offer. In the United States, NTC and the other filing parties have filed a Tender Offer Statement containing the Offer Document and other related documentation with the U.S. Securities and Exchange Commission (the "SEC") on Schedule TO and TDC has filed a Solicitation/Recommendation Statement with the SEC on Schedule 14D−9. Free copies of the Schedule TO, the Schedule 14D−9 and the other related documents in connection with this Offer are available on the SEC's website at http://www.sec.gov. Information will be available for a period on the Copenhagen Stock Exchange website (http://www.cse.dk) and thereafter in its password restricted database. Copies of the Offer Document are made available on NTC's website www.nordictelephone.dk. The Offer Document and the related documents are available to all TDC shareholders at no charge to them. TDC shareholders are advised to read the Offer Document and the related documents because they contain important information. TDC shareholders in the United States are also advised to read the Tender Offer Statement and the Solicitation/Recommendation Statement because these documents contain important information.
Company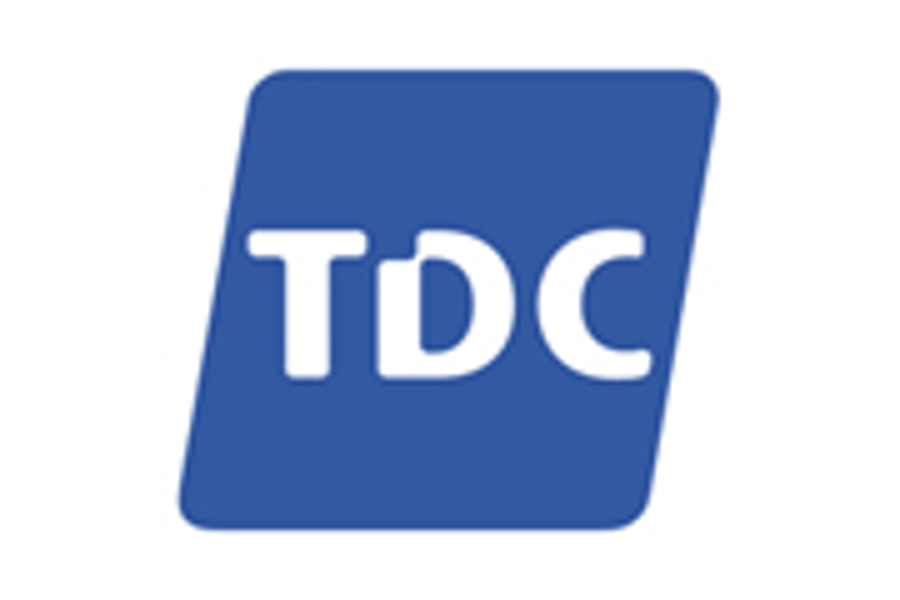 Global media contact