KKR to Acquire Exact Software from Funds Advised by Apax Partners
26th February 2019
Apax
Funds advised by Apax Partners have today announced an agreement in principle to sell their stake in Exact Software, a leading provider of business and accounti
Funds advised by Apax Partners have today announced an agreement in principle to sell their stake in Exact Software, a leading provider of business and accounting software in the Benelux region, to KKR, a leading global investment firm.
London, UK, and Delft, the Netherlands, 26 February 2019: Funds advised by Apax Partners (the "Apax Funds") have today announced an agreement in principle to sell their stake in Exact Software ("Exact"), a leading provider of business and accounting software in the Benelux region, to KKR, a leading global investment firm. The terms of the transaction were not disclosed. Exact will now initiate consultations with its works council. The transaction is subject to customary closing conditions.
Founded in 1984 and headquartered in Delft, the Netherlands, Exact's innovative solutions today help 6,700 accountants manage the finances of over 400,000 small businesses in the cloud. Exact's mid-market enterprise resource planning ("ERP") solutions are also used by over 18,500 mid-sized firms, with a choice of cloud or on-premise deployment. The company's integrated software suite includes Financial Management, Logistics, CRM, HR and Payroll. Exact employs 1,400 people in 12 different countries and 21 offices worldwide. Since the investment by the Apax Funds in 2015, Exact has experienced rapid growth and extended its market leadership.
Phill Robinson, Chief Executive Officer of Exact Software, said: "We would like to thank Apax, who have been an incredibly supportive partner to Exact over the last 4 years. As we enter the next stage of our journey we are delighted to have the support of KKR, one of the world's leading technology investors. We have a strong market position in the Benelux region, and a rich heritage. Our plan is to continue to build on our success and in particular become the national champion in our home markets, helping Dutch and Belgian SMEs and Accountants – making a difference to their business every day."
Roy Mackenzie, Partner at Apax Partners, said: "When the Apax Funds invested in Exact we saw an opportunity to back a business with leading products benefitting from the shift to cloud software. We are delighted that our close work with management, through a range of organic growth and M&A initiatives, has improved Exact's strategic presence and growth profile. We wish Phill and his team all the best for the future."
Jean-Pierre Saad, Managing Director at KKR, said: "We have known Phill and the Company for many years, and have been impressed with the growth they have achieved generally and in particular with Exact Online, one of Europe's leading multitenant cloud software products. We are hence very excited to work with them for the next stage of Exact's development and growth."
Daniel Knottenbelt, Member at KKR and Head of the Benelux region, said: "Our support for Exact adds to KKR's strong recent track record of investing in the Netherlands, including our investment in Upfield, formerly Unilever's Spreads business, and Q-Park, one of Europe's leading parking service providers. We have also supported Dutch SMEs through our investment in a €1bn joint venture with NEOS and Schroders, providing direct lending to small and medium-sized businesses in the Netherlands."
The Apax Funds have extensive experience in the software sector, including investments in Epicor Software Corporation, Sophos Group, Paycor, ECi Software Solutions, Duck Creek Technologies and Aptos.
KKR has a long track record of backing successful software companies globally and in the ERP/accounting space in particular, having invested in MYOB, Epicor, Onestream, iValua and Visma. 
Rothschild & Co are acting as lead financial adviser to the selling shareholders. Acquisition financing has been arranged and underwritten by KKR Capital Markets. KKR's investment was made through its Core Investments strategy, which represents capital targeting longer-term compounding opportunities.
About Apax Partners
Apax Partners is a leading global private equity advisory firm. Over its more than 40-year history, Apax Partners has raised and advised funds with aggregate commitments of c.$50 billion. The Apax Funds invest in companies across four global sectors of Tech & Telco, Services, Healthcare and Consumer. These funds provide long-term equity financing to build and strengthen world-class companies. For more information see: www.apax.com.  
About KKR
KKR is a leading global investment firm that manages multiple alternative asset classes, including private equity, energy, infrastructure, real estate and credit, with strategic partners that manage hedge funds. KKR aims to generate attractive investment returns for its fund investors by following a patient and disciplined investment approach, employing world-class people, and driving growth and value creation with KKR portfolio companies. KKR invests its own capital alongside the capital it manages for fund investors and provides financing solutions and investment opportunities through its capital markets business. References to KKR's investments may include the activities of its sponsored funds. For additional information about KKR & Co. Inc. (NYSE:KKR), please visit KKR's website at www.kkr.com and on Twitter @KKR_Co.
Media Contacts: 
For Apax Partners
Global Media: Andrew Kenny, Apax | +44 20 7 872 6371 | andrew.kenny@apax.com  
USA Media: Todd Fogarty, Kekst | +1 212-521-4854 | todd.fogarty@kekst.com  
UK Media: James Madsen / Matthew Goodman, Greenbrook | +44 20 7952 2000 | apax@greenbrookpr.com  
For KKR
UK / International media: Alastair Elwen, Finsbury | +44 20 7251 3801 | Alastair.elwen@finsbury.com
Netherlands media: Corina Holla, Meines Holla | +31 612 75 40 36 | corinaholla@meinesholla.nl
Company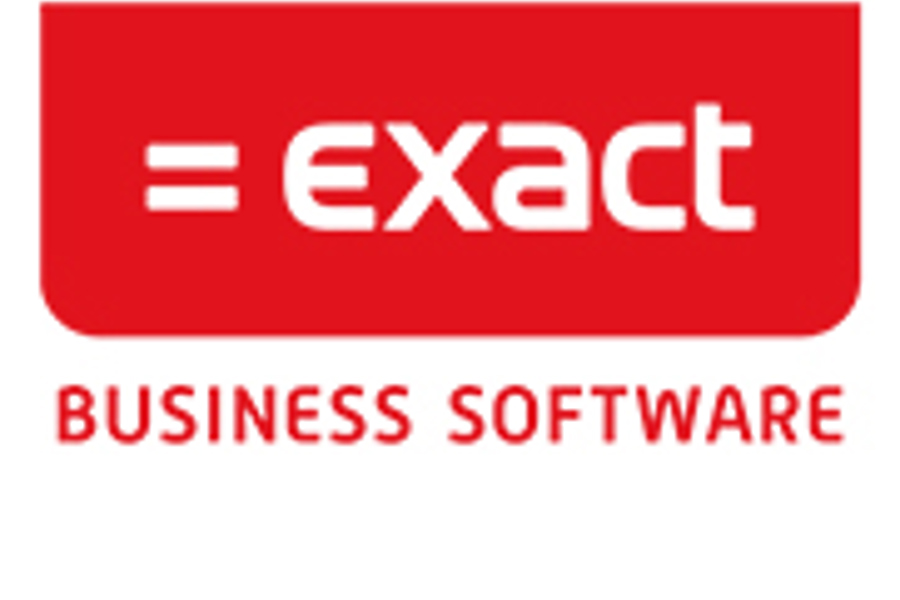 Global media contact