Funds advised by Apax Partners to acquire Healthium MedTech Private Limited
6th April 2018
Apax
Quinag Acquisition (FDI) Limited, a company backed by funds advised by Apax Partners, today announced that it has entered into a definitive agreement to acquire
Quinag Acquisition (FDI) Limited, a company backed by funds advised by Apax Partners, today announced that it has entered into a definitive agreement to acquire a controlling stake in Healthium MedTech Private Limited, the leading independent medical devices player in India. 
Mumbai and London, 6 April 2018: Quinag Acquisition (FDI) Limited, a company backed by funds advised by Apax Partners ("the Apax Funds"), today announced that it has entered into a definitive agreement to acquire a controlling stake in Healthium MedTech Private Limited ("Healthium" or the "Company", previously known as "Sutures India"), the leading independent medical devices player in India. The controlling stake was acquired from existing shareholders including TPG Growth, CX Partners, and founding shareholders. The transaction is subject to customary approvals. The financial terms of the transaction are not being disclosed.  
Founded in 1992, Healthium manufactures and sells a broad range of medical devices and consumable products including wound closure products, minimally invasive products including endo surgery and arthroscopy consumables, and urology products. The Company's key brands include Trusynth, Truglyde, Trubond, and Sironix, amongst others.  
Through its strong pan-India distribution presence under the Sutures India division, Healthium sells its products across large and corporate hospitals, nursing homes, and government hospitals and institutions, and services over 10,000 hospitals across the country. Backed by the Apax Funds, Healthium plans to further deepen its presence in the Indian market and broaden its portfolio of specialty medtech products.  
Healthium has a significant and growing international business with exports to over 50 countries. With an already strong presence in the urology market in the UK, under the Clinisupplies division, Healthium has also recently and successfully launched a portfolio of wound closure products under the Q-Close brand.  
Healthium will be the eighth investment in India for the Apax Funds over the past 11 years. Including this transaction, the Apax Funds have invested just under $2bn of equity in the country. The investment in Healthium marks the second investment in the healthcare space for the Apax Funds in India, following the investment in Apollo Hospitals.  
Shashank Singh, Partner at Apax Partners and Head of Apax's India office, said: "Healthcare is a key focus area for Apax in India given secular tailwinds around healthcare spend and government initiatives focused on affordable and universal healthcare. Healthium, with its strong IP and domestic manufacturing base, is well positioned to improve healthcare access and drive excellence in local manufacturing under the Make in India programme. The opportunity is to create a medtech platform of scale to deliver a broad portfolio of products in the Indian market, and we are excited to partner with the management team of Healthium to deliver this vision."  
Steven Dyson, Partner at Apax Partners and Global Co-head of Healthcare at Apax, said: "Apax has strong experience in medical devices companies globally with several large businesses such as Vyaire, Acelity and Syneron Candela in the Apax Funds' portfolio. Healthium is a well-established brand selling high quality products at affordable prices, which is necessary in a market like India. We see a great opportunity to further expand its product portfolio and create India's leading medical devices company."  
Matt Hobart, Partner at TPG Growth and leader of the fund's Healthcare practice globally, said:  "TPG Growth has invested in a significant number of healthcare provider businesses around the world, from urgent care clinics and travel nurse staffing in the United States to world-class cancer clinics and specialty mother and child centers in India. Thematically, we have always been focused on investing behind companies that offer high-quality products and services with a focus on value. From the time we invested five years ago, Healthium has always delivered extremely well on that quality-cost equation. We are very pleased to have grown Healthium into one of the leading medtech platforms in India and are confident that the Company will continue to scale effectively for years to come."  
Apax was advised by Kirkland & Ellis (legal counsel), Khaitan & Co (legal counsel), and PwC (accounting and tax advisor). TPG Growth was advised by Shardul Amarchand Mangaldas (legal counsel), Deloitte (accounting and tax), and Goldman Sachs.
About Healthium MedTech Private Limited
Healthium is India's leading medical devices player, manufacturing and marketing several surgical and medical consumables including surgical sutures, staplers, suturing needles, other wound closure products, surgical gloves, urology products and a range of minimally invasive solutions. Healthium is headquartered in Bangalore and has 5 manufacturing locations across the country. The Sutures India division of the company has a strong sales and distribution network in India comprising over 400 sales personnel and over 1,500 distributors. Clinisupplies, the UK division of Healthium, is a leading medical devices player in the UK, marketing and selling urology products, surgical sutures and other wound care products. Healthium also has significant global presence with exports to over 50 countries, including the USA, France, Germany, Italy, Switzerland, Brazil, Mexico, GCC countries, Egypt, Turkey and several Asian countries. Healthium also has a large OEM business that caters to requirements of sutures and other medical device companies globally.
About Apax Partners
Apax Partners is a leading global private equity advisory firm. Over its more than 35-year history, Apax Partners has raised and advised funds with aggregate commitments of over $50 billion. The Apax Funds invest in companies across four global sectors of Tech & Telco, Services, Healthcare and Consumer. These funds provide long-term equity financing to build and strengthen world-class companies. For more information see: www.apax.com.
About TPG Growth
TPG Growth is the middle market and growth equity investment platform of TPG, the global private investment firm. With more than $13 billion of assets under management, TPG Growth targets investments in a broad range of industries and geographies. TPG Growth has the deep sector knowledge, operational resources, and global experience to drive value creation, and help companies reach their full potential. The firm is backed by the resources of TPG, which has more than $73 billion of assets under management. For more information, visit www.tpg.com.
Media Contacts
For Apax Partners:
Global Media: Andrew Kenny, Apax | +44 20 7 872 6371 | andrew.kenny@apax.com
USA Media: Todd Fogarty, Kekst | +1 212-521 4854 | todd.fogarty@kekst.com 
UK Media: Matthew Goodman / James Madsen, Greenbrook | +44 20 7952 2000 | apax@greenbrookpr.com 
For TPG Growth:
Global Media: Erika White, TPG | +1 415-743-1550 | media@tpg.com 
India Media: Snigdha Nair, Adfactors |+91 9920481191 | snigdha.nair@adfactorspr.com
Company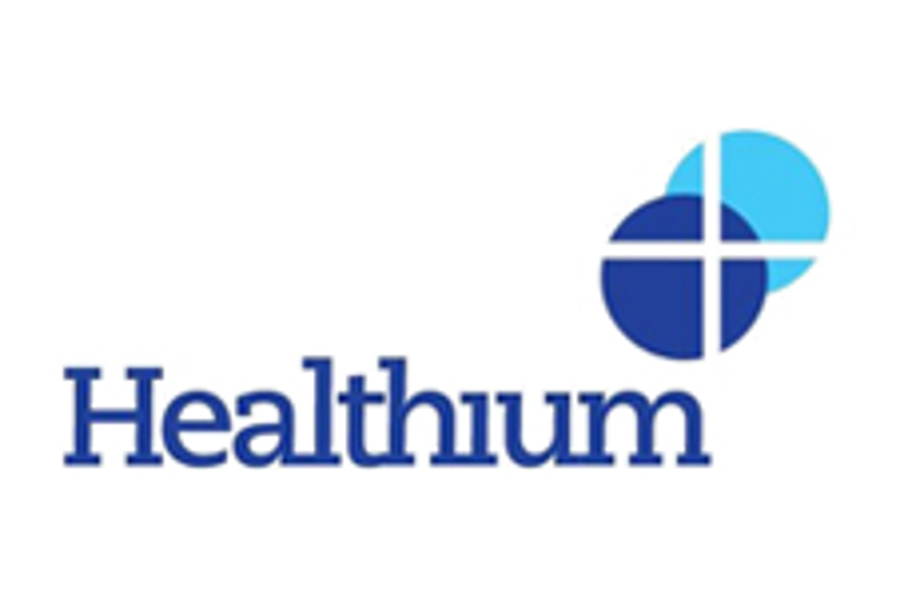 Global media contact