Funds advised by Apax Partners to acquire Genius Sports Group
30th July 2018
Apax
Funds advised by Apax Partners have today announced a definitive agreement to acquire Genius Sports Group, a global leader in sports data technology. London, 30
Funds advised by Apax Partners have today announced a definitive agreement to acquire Genius Sports Group, a global leader in sports data technology. 
London, 30 July 2018: Funds advised by Apax Partners (the "Apax Funds") have today announced a definitive agreement to acquire Genius Sports Group, a global leader in sports data technology. The stake was acquired from founders, management, funds advised by Three Hills Capital Partners ("THCP") and other minority shareholders. The transaction is expected to close in Q3 2018. Financial terms were not disclosed.  
Founded in 2000 and headquartered in London, Genius Sports Group is a market leader in the high-growth sports data, sports media and regulated sports betting sectors, specialising in the capture and distribution of real-time data.  
The company's software is used by over 300 sporting bodies around the world to collect and distribute in-game statistics. It also offers a full suite of services to enable the likes of Major League Baseball, the English Premier League and the PGA TOUR to identify, combat and prevent betting-related corruption.  
Through Betgenius, its sports betting division, the group's technology is also used by over 150 licensed sportsbook operators in regulated markets around the world to maximise performance across their betting platforms, trading and customer engagement systems.  
The acquisition by the Apax Funds will help the company further strengthen its existing operations and provide significant capital to pursue its international expansion, both organically and through strategic acquisitions to better position the company in the rapidly changing sports rights market. Under the terms of the acquisition, Genius Sports Group's management team will remain in place and retain a minority stake in the company.  
Gabriele Cipparrone, Partner at Apax Partners, said: "We have been attracted to the sports data market for some time, having seen live data and technology as key drivers of growth. Within this sector, Genius Sports Group stood out due to the breadth of its offering, its industry-leading technology, and its excellent reputation as a 'high integrity' data provider. The company has grown strongly in recent years and we look forward to working with Mark and his team to continue this growth as the company leverages new technologies to enhance its services."  
Mark Locke, Chief Executive Officer of Genius Sports Group, said: "We are excited to have Apax on board as we look to capitalise on the significant expected growth in the sports data and regulated betting markets, including substantial opportunities in North America.  
"Our company's values are founded on integrity, intelligence and innovation so it was critical for us to choose a long-term investment partner that embodies these principles and understands our vision. As we enter the next phase of dynamic growth, Apax is one of the few partners with the expertise, global presence and access to capital to enable us to achieve our goal of becoming the most trusted and most respected sports data technology company in the world."  
This transaction follows a prior investment from THCP in Genius Sports Group in 2015 that enabled the business to accelerate its growth.  
About Apax Partners
Apax Partners is a leading global private equity advisory firm. Over its more than 35-year history, Apax Partners has raised and advised funds with aggregate commitments of over $50 billion. The Apax Funds invest in companies across four global sectors of Tech & Telco, Services, Healthcare and Consumer. These funds provide long-term equity financing to build and strengthen world-class companies. For more information see: www.apax.com.  
About Genius Sports Group
Genius Sports is a global leader in sports data technology, distribution and integrity services. We work in partnership with sports leagues, federations and rights holders, providing innovative and data-driven solutions. Headquartered in London and across more than 16 locations worldwide, Genius Sports is recognised as one of the fastest growing sports technology companies in the world. Its commitment to sport goes beyond delivering profitable and technical solutions for its partners. Genius Sports understands that the protection, integrity and successful commercialisation of official sports data is fundamental to the continued success of the industry.  
Media Contacts 
For Genius Sports Group: 
US & Global Media: Chris Dougan, Chief Communications Officer | +1 202 766 4430 | chris.dougan@geniussports.com 
UK Media: Tom Washington, Head of Media & Communications | +44 7495565886 | tom.washington@geniussports.com
For Apax Partners:
Global Media: Andrew Kenny, Apax | +44 20 7 872 6371 | andrew.kenny@apax.com 
USA Media: Todd Fogarty, Kekst | +1 212-521 4854 | todd.fogarty@kekst.com 
UK Media: Matthew Goodman / James Madsen, Greenbrook | +44 20 7952 2000 | apax@greenbrookpr.com 
Company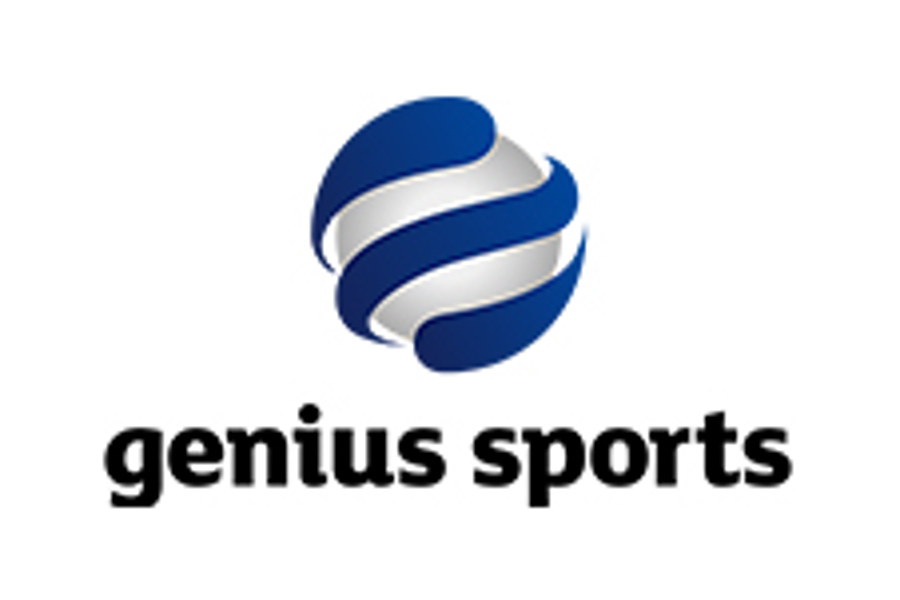 Global media contact