Funds advised by Apax Partners agree to sell their majority stake in the TriZetto Corporation to Cognizant Technology Solutions
15th September 2014
Apax
Funds advised by Apax Partners announce that they have agreed to sell their majority ownership stake in the TriZetto Corporation to Cognizant Technology Solutio
Funds advised by Apax Partners announce that they have agreed to sell their majority ownership stake in the TriZetto Corporation to Cognizant Technology Solutions Corp for $2.7 billion.
Denver, Colorado and London, UK – Funds advised by Apax Partners ("Apax") today announced that they have agreed to sell their majority ownership stake in the TriZetto Corporation ("TriZetto").  TriZetto, a provider of world-class healthcare information technology and service solutions, will be sold to Cognizant Technology Solutions Corp ("Cognizant") for $2.7 billion in cash, subject to customary adjustments.
TriZetto develops, licenses and manages solutions for healthcare payers and providers, providing software and services to approximately 350 health plans helping to increase administrative efficiency, improve the cost and quality of care and succeed in the retail market.  Additionally, the Company provides revenue-cycle management software solutions to nearly 245,000 doctors and other healthcare providers.
Apax Funds, together with minority investors BlueCross BlueShield of Tennessee ("BCBSTN") and Cambia Health Solutions ("Cambia"), which have also agreed to sell their stakes, acquired TriZetto in 2008.  Over their period of ownership, Apax Funds, in partnership with BCBSTN and Cambia, have supported the Company in developing solutions for the changing healthcare environment and, together with TriZetto's management team, drove three major strategic developments: broadening the product offering, diversifying customer breadth and creating a new, healthcare provider focused vertical.   
"On behalf of the Company, I would like to thank Apax Partners, whose oversight and guidance have been invaluable in helping TriZetto expand its offering of market leading solutions for our customers," said R. Andrew Eckert, Chief Executive Officer of TriZetto.  "The combination of TriZetto with Cognizant will bring a whole new level of capability to the market.  I'm excited about what this means to both companies as well as the markets and clients that we serve."
"TriZetto solutions enable the healthcare interactions of millions of people in the U.S. every day," said Jude Dieterman, President and COO of TriZetto. "Our agreement with Cognizant advances our vision of simplifying healthcare for everyone. We believe the combination of Cognizant and TriZetto's talented employees and innovative technology and operations will have a meaningful impact on the way health is managed and care is delivered."
Buddy Gumina, Partner in the Healthcare Group at Apax Partners, commented, "We are proud of our role in partnering with such an important company in the healthcare technology and services sector.  TriZetto is well positioned for future growth as its mission-critical solutions continue to add value to customers navigating the dynamic U.S. healthcare system."
The transaction is subject to customary closing conditions and regulatory approvals and is expected to be completed during the fourth quarter of 2014.  J.P. Morgan Securities LLC and Goldman, Sachs & Co. served as financial advisors to TriZetto and Kirkland & Ellis LLP is acting as legal advisor.  Cognizant was advised by Credit Suisse, UBS Securities LLC and Centerview Partners. Legal counsel to Cognizant was provided by Latham & Watkins LLP and Nishith Desai Associates.
About Apax Partners
Apax Partners is one of the world's leading private equity investment groups.  It operates globally and has more than 30 years of investing experience.  Apax Partners has advised funds that total over $40 billion around the world in aggregate.  Funds advised by Apax invest in companies across four global sectors of Consumer, Healthcare, Services and Tech & Telco.  These funds provide long-term equity financing to build and strengthen world-class companies.  In the Healthcare and Software sectors, funds advised by Apax have a successful track record, having invested approximately $5.7 billion in healthcare and $2.3 billion in enterprise software buyouts.  Healthcare investments include One Call Care Management, Align Networks, Genex, KCI, TriZetto, Qualitest Pharmaceuticals, Encompass Home Health, Voyager HospiceCare, Spectrum Laboratory Network and MagnaCare in the U.S.; Capio, Unilabs, and Mölnlycke in Europe; and Apollo Hospitals in India.  Software investments include Paradigm, Epicor, Activant, Sophos, RealPage, IntraLinks, Plex Systems, Princeton Softech, Planview and Autonomy. For further information about Apax, please visit www.apax.com. 
About Cognizant
Cognizant (NASDAQ: CTSH) is a leading provider of information technology, consulting and business process outsourcing services, dedicated to helping the world's leading companies build stronger business. Headquartered in Teaneck, New Jersey (U.S.), Cognizant combines a passion for client satisfaction, technology innovations, deep industry and business process expertise, and a global, collaborative workforce that embodies the future of work. With over 75 development and delivery centers worldwide and approximately 187,400 employees as of June 30, 2014, Cognizant is a member of the NASDAQ-100, the S&P 500, the Forbes Global 2000, and the Fortune 500 and is ranked among the top performing and fastest growing companies in the world. Visit us online at www.cognizant.com or follow us on Twitter: Cognizant.
About The TriZetto Corporation
TriZetto Corporation provides world-class information technology and service solutions that help payers and providers work more efficiently and collaborate to deliver better health. Working with approximately 350 health plans, TriZetto solutions reach nearly 245,000 care providers. TriZetto helps healthcare organizations enhance administrative efficiency; improve the cost, quality and delivery of care; address compliance; and compete to win in an emerging retail market. Payer solutions include benefits administration, care management, network management and portal platforms, as well as consulting, application management and business management services. Provider solutions include real-time eligibility assurance, claims editing, revenue cycle management technology and services that help providers get paid quickly and accurately. For more information, visit www.trizetto.com.
Contacts 
For Apax Partners: 
US and LatAm Media Enquiries
Todd Fogarty
Kekst and Company
+1 (212) 521 4854
todd-fogarty@kekst.com  
UK and Europe Media Enquiries
Andrew Honnor/Georgiana Brunner/Matthieu Roussellier
Greenbrook Communications
+44 20 7952 2000
apax@greenbrookpr.com
Company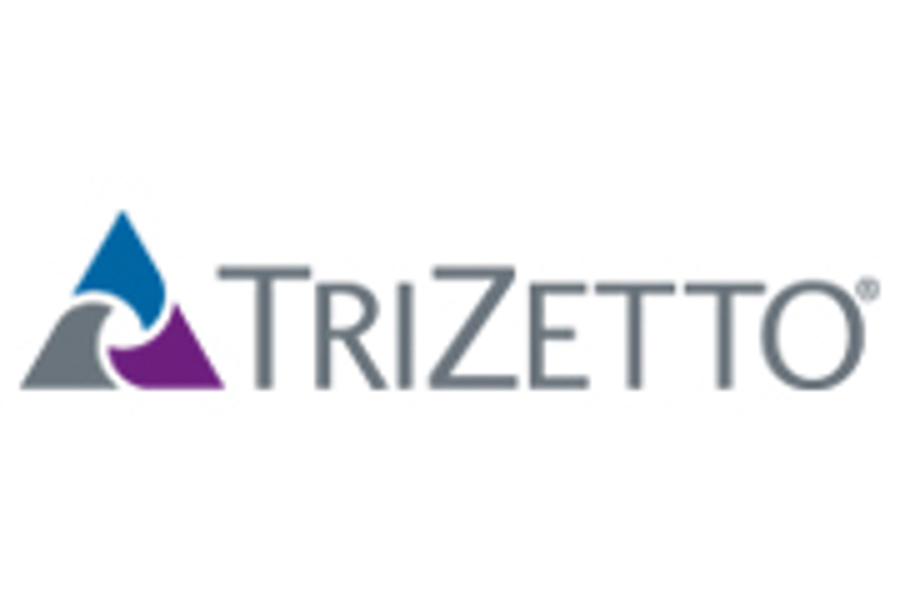 Global media contact