Funds advised by Apax Partners agree to sell majority interest in Advantage Sales & Marketing
16th June 2014
Apax
Funds advised by Apax Partners today announced that they have agreed to sell their majority ownership stake in Advantage Sales & Marketing LLC to affiliates
Funds advised by Apax Partners today announced that they have agreed to sell their majority ownership stake in Advantage Sales & Marketing LLC to affiliates of Leonard Green & Partners, L.P. and funds advised by CVC Capital Partners.
New York, NY, June 16, 2014 -- Funds advised by Apax Partners ("Apax") today announced that they have agreed to sell their majority ownership stake in Advantage Sales & Marketing LLC ("ASM"), North America's leading provider of outsourced sales and marketing services to manufacturers of consumer goods and retailers across multiple channels, to affiliates of the private equity firms Leonard Green & Partners, L.P. ("LGP") and funds advised by CVC Capital Partners ("CVC").  Members of ASM's senior management will continue to maintain a significant equity interest in the company, which is expected to achieve 2014 revenue of approximately $1.6 billion. 
With offices strategically located throughout North America and a dynamic team of more than 38,000 associates, the world's leading consumer good suppliers and retailers rely on ASM as their solution for outsourced sales and marketing services in the retail and foodservice industries.  The company's service portfolio includes headquarter sales and support, retail merchandising, and marketing services.  
Apax Funds purchased a controlling stake in ASM in 2010.  During Apax Funds' ownership period, ASM achieved substantial growth, both organically and through strategic acquisitions by enhancing its core service offerings in existing channels, expanding into new channels and enhancing the technology platforms used to collect, analyze, and deliver actionable insights to clients. 
"Apax Partners have added tremendous value to ASM over the past three and a half years," said Tanya Domier, ASM Chief Executive Officer.  "This partnership has been a textbook example of how a private equity firm and a management team can create value together through collaborating on strategy, growth, and vision, and being willing to work hard to take a good company to great!  We set out with a clear vision, worked hard together, and focused on accelerating growth, and that is exactly what we accomplished." 
Domier continued: "We now enter the next chapter of Advantage's history, ready to work closely with our new partners at LGP and CVC to build upon our successes.  As leading private equity investors in the Business Services, Retail and Consumer sectors, I am certain they will assist in creating new and exciting paths to growth as we seek the position of an undisputed global leader of business services solutions.  This is a very exciting time at ASM and we could not be more excited about our future." 
"ASM is an exceptional company with an incredible track record, strong brand equity, and tremendous opportunities for growth," said Jonathan Sokoloff, Managing Partner at LGP. "We are excited to partner with Tanya and the rest of ASM's talented management team and look forward to supporting the next phase of the Company's growth." 
Christopher Stadler, Managing Partner at CVC, remarked, "ASM has earned an exceptionally loyal and growing base of clients by continually finding new ways to help them win in the marketplace.  We are delighted to have the rare opportunity to back a team that has accomplished so much, yet has many pathways to sustain significant future growth."  
Alex Pellegrini, Partner in the Consumer Group at Apax Partners, commented: "It has been a tremendous honor to partner with Tanya Domier and Sonny King.  Through Tanya's leadership, ASM has built the best team in the business, and we are proud of the successes we've achieved together during Apax's investment period.  We wish Tanya and her new partners the best during the next phase of the Company's evolution and are confident they will achieve great things given ASM's long-term prospects." 
The transaction is subject to customary closing conditions, and is expected to close during the third quarter of 2014. BofA Merrill Lynch (lead advisor) and J.P. Morgan Securities LLC are serving as financial advisors to ASM and Apax and Skadden, Arps, Slate, Meagher & Flom is acting as legal advisor. Latham & Watkins LLP acted as legal counsel to LGP in connection with the transaction.  Simpson Thacher & Bartlett LLP acted as legal counsel, and Morgan Stanley served as financial advisor to CVC in the transaction. 
The debt financing for the transaction has been committed by BofA Merrill Lynch, Credit Suisse Securities (USA) LLC, and Deutsche Bank Securities Inc. 
About Advantage Sales & Marketing LLC
Founded in 1987, Advantage Sales & Marketing LLC (ASM) is a premier sales and marketing agency committed to building brand value for our clients and customers.  ASM's customized sales and marketing solutions include headquarter sales, retail merchandising, and marketing services such as shopper, experiential, digital/social, and multicultural marketing, for the grocery, drugstore, club, convenience, natural/specialty, consumer electronics, home center, and foodservice industries. Headquartered in Irvine, Calif., ASM has more than 38,000 associates and offices throughout the United States and Canada.  For additional information, visit www.asmnet.com or call 949-797-3105.
About Apax Partners
Apax Partners is one of the world's leading private equity investment groups.  It operates globally and has more than 30 years of investing experience.  Apax Partners has advised funds that total over $40 billion around the world in aggregate.  Funds advised by Apax invest in companies across four global sectors of Consumer, Healthcare, Services and Tech & Telco.  These funds provide long-term equity financing to build and strengthen world-class companies.  For further information about Apax, please visit www.apax.com. 
About Leonard Green & Partners, L.P.
Leonard Green & Partners, L.P. is one of the nation's preeminent private equity firms with over $15 billion of private equity capital raised since inception.  Founded in 1989, the firm has invested in 70 companies with aggregate value of $74 billion in the form of traditional buyouts, going-private transactions, recapitalizations, growth capital investments, corporate carve-outs and selective public equity and debt positions.  Based in Los Angeles, California, LGP invests in established companies that are leaders in their markets. For more information, please visit www.leonardgreen.com. 
About CVC Capital Partners
CVC is a leading international private equity firm. Founded in 1981, CVC today has a network of 20 offices and some 250 employees throughout Europe, Asia and the US. CVC manages funds on behalf of over 300 investors including pension funds, financial institutions, sovereign wealth funds and other investors.  To date, CVC has secured commitments of over US$56 billion in funds and has completed over 300 investments in a wide range of industries and countries across the globe, with an aggregate transaction value of US$172 billion.  CVC Funds currently own over 55 companies worldwide, which generate over US$120 billion in revenues and employ around 400,000 people.  For further information, please visit: www.cvc.com.
Contacts
Advantage Sales & Marketing LLC:
Tania King, Chief Legal Officer
Tel: +1 949-797-3162
Email: tania.king@asmnet.com
Apax Partners:
Sarah Rajani CFA
Director of Communications
Apax Partners
Tel: +44 20 7666 6573
Email: sarah.rajani@apax.com
Apax Partners US Enquiries:
Todd Fogarty
Senior Vice President
Kekst & Company
Tel: +1 212 521 4854
Email: todd-fogarty@kekst.com
Leonard Green & Partners, L.P.:
Erika Spitzer, Investor Relations
Tel: +1 310-954-0451
Email: espitzer@leonardgreen.com
CVC Capital Partners:
Carsten Huwendiek, Head of Communications
Tel: +44 20 7420 4240
Email: chuwendiek@cvc.com
Company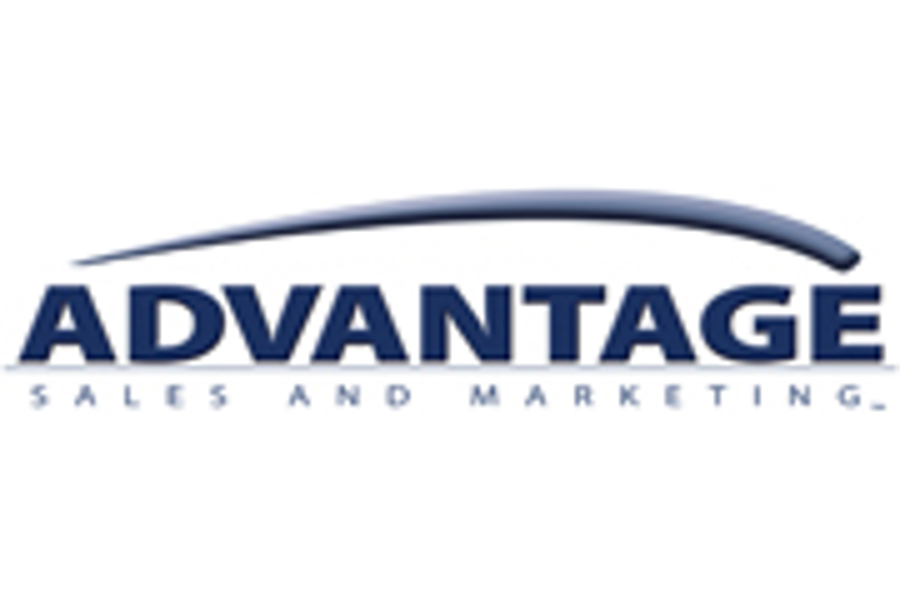 Global media contact