Duck Creek Agrees to be Acquired by Vista Equity Partners for $2.6 Billion
11th January 2023
Apax
Duck Creek Technologies (NASDAQ: DCT), the intelligent solutions provider defining the future of property and casualty (P&C) insurance, today announces it h
Duck Creek Technologies (NASDAQ: DCT), the intelligent solutions provider defining the future of property and casualty (P&C) insurance, today announces it has entered into a definitive agreement to be acquired by Vista Equity Partners ("Vista"), a leading global investment firm focused exclusively on enterprise software, data and technology-enabled businesses, for $19.00 per share, in an all-cash transaction valued at approximately $2.6 billion.
Under the terms of the agreement, Duck Creek shareholders will receive $19.00 per share in cash, which represents a 46% premium to Duck Creek's closing stock price on January 6, 2023, the last full trading day prior to the transaction announcement, and a premium of approximately 64% over the volume weighted average price of Duck Creek's stock for the 30 days ending January 6, 2023.
"This transaction is a testament to the value of the Duck Creek platform, the success of our strategy and the strength of our incredible team. Following a deliberate and thoughtful process, the Board approved this transaction which delivers a great outcome for Duck Creek's shareholders, providing them a certain and substantial cash value at an attractive premium," said Michael Jackowski, Chief Executive Officer of Duck Creek. "Duck Creek is proud to have pioneered cloud-based mission-critical systems for the P&C insurance industry to deliver a best-in-class customer experience. We are excited to enter the next chapter for Duck Creek in partnership with Vista Equity Partners to continue supporting P&C insurance carriers' move to the cloud."
"Duck Creek is playing an outsized role in accelerating cloud strategies and unlocking all the advantages they provide this crucial sector of today's economy," said Monti Saroya, Senior Managing Director and Co-Head of Vista's Flagship Fund. "Duck Creek's modern cloud architecture and demonstrated market traction position it to define the next generation of mission-critical technology for P&C insurance."
"Vista has an established track record of partnering with leading enterprise software businesses within the insurance industry and related verticals," said Jeff Wilson, Managing Director at Vista. "We are excited to work with the Duck Creek team as we look to build on their best-in-class platform and solutions, which serve many of the world's leading P&C insurance carriers."
Certain Terms, Approvals and Timing
Transaction negotiations were led by a Special Committee of the Duck Creek Board of Directors, composed entirely of independent and disinterested directors. Following the recommendation of the Special Committee, the Duck Creek Board of Directors approved the merger agreement with Vista Equity Partners.
The transaction is expected to close in the second calendar quarter of 2023, subject to the satisfaction of customary closing conditions, including approval by Duck Creek's stockholders and U.S. antitrust clearance. Upon completion of the transaction, Duck Creek's common stock will no longer be publicly listed, and Duck Creek will become a privately held company. Vista Equity Partners intends to finance the transaction with fully committed equity financing that is not subject to any financing condition.
The agreement includes a "go-shop" period expiring at 11:59 p.m. Eastern time on February 7, 2023, which allows Duck Creek's board of directors and its advisors to actively initiate, solicit and consider alternative acquisition proposals from third parties. Duck Creek's board of directors will have the right to terminate the merger agreement to enter into a superior proposal subject to the terms and conditions of the merger agreement. There can be no assurance that this "go-shop" will result in a superior proposal, and Duck Creek does not intend to disclose developments with respect to the solicitation process unless and until it determines such disclosure is appropriate or otherwise required.
---//
About Duck Creek Technologies
Duck Creek Technologies (NASDAQ: DCT) is the intelligent solutions provider defining the future of the property and casualty (P&C) and general insurance industry. We are the platform upon which modern insurance systems are built, enabling the industry to capitalize on the power of the cloud to run agile, intelligent, and evergreen operations. Authenticity, purpose, and transparency are core to Duck Creek, and we believe insurance should be there for individuals and businesses when, where, and how they need it most. Our market-leading solutions are available on a standalone basis or as a full suite, and all are available via Duck Creek OnDemand. Visit www.duckcreek.com to learn more. Follow Duck Creek on our social channels for the latest information – LinkedIn and Twitter.
Company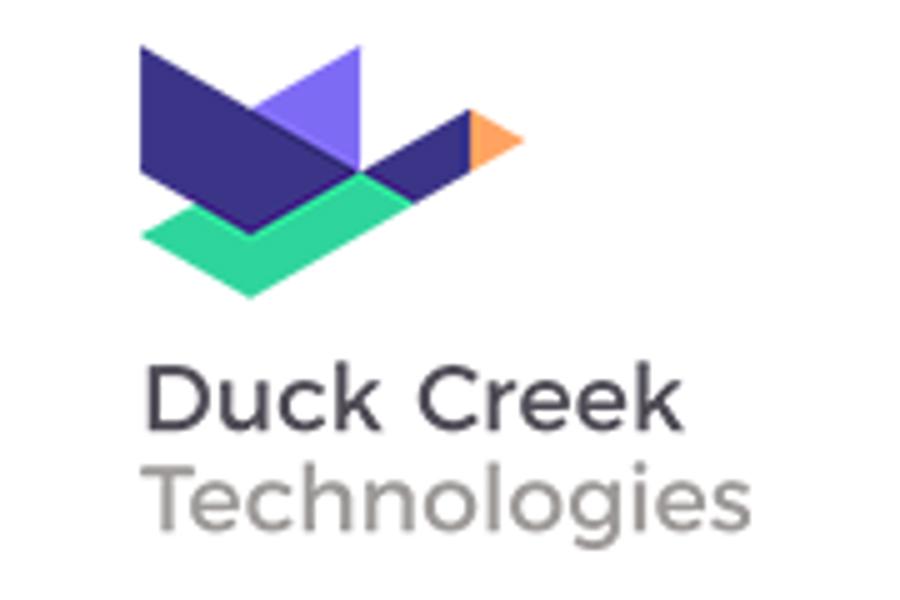 Global media contact