Apax Partners Invests $190m to acquire an interest in CME - CME sees boost to future strategic opportunities
29th August 2006
Apax
Apax will become a limited partner in a partnership holding all of the Lauder interests in CME. The remaining 50.3% interest in the partnership will be bene
Apax will become a limited partner in a partnership holding all of the Lauder interests in CME. The remaining 50.3% interest in the partnership will be beneficially owned by Ronald Lauder and his family. The deal is expected to close on Friday, September 1.
Apax will become a limited partner in a partnership holding all of the Lauder interests in CME. The remaining 50.3% interest in the partnership will be beneficially owned by Ronald Lauder and his family. The deal is expected to close on Friday, September 1.
In connection with this transaction, the CME Board of Directors has approved the election of Christian Stahl and Frank Ehmer of Apax as directors.
Commenting on the announcement, Ronald S. Lauder, Non-Executive Chairman of CME, said: "Since CME's initial public offering in 1994, the company has created tremendous value for shareholders. This partnership allows me to diversify my personal investments and recognize a return on a part of my initial investment in the company, while remaining CME's largest shareholder. Further, it provides CME with a strong financial investor and additional Board Directors who share our commitment to building on the company's leadership position and regional focus. As the largest broadcaster in Central and Eastern Europe and with an outstanding management team, CME is in a unique position to capitalize on the significant growth opportunities in its markets."
Michael Garin, CME's Chief Executive Officer, said: "Apax's investment is a confirmation of our strategy and a show of confidence in the continued growth of our markets. Apax is an ideal strategic and financial partner and with Christian Stahl and Frank Ehmer joining our board we look forward to working with them as we continue to execute our strategic plan. Our investors should recognize that typically private equity firms seek returns of 2-3 times their investment. If Apax is able to realize this objective all investors will realize the same returns for themselves with no investor advantaged over one another. We share Apax's optimistic view of our future."
Christian Stahl of Apax Partners, said: "CME is one of the fastest growing and best managed media companies in the world and represents an exceptional investment opportunity. We are impressed with the company's business plan, management team and disciplined financial approach. We are thrilled to acquire a significant equity interest in CME and Frank and I look forward to working with our new board colleagues and management team to build upon the CME success story at a time when prospects are so bright, both for the business itself and the markets in which the company operates."
The principal terms of the limited partnership include:
- At closing the partnership will own all of the issued and outstanding Class B shares of CME (approximately 6.3 million) and 60,000 Class A shares of CME, which combined represent 15.7 percent of the total outstanding equity of CME.
- Apax will acquire an economic interest in the partnership of approximately 49.7%, in exchange for a purchase price of approximately $190 million in cash. Following the transaction, Ronald Lauder and other Lauder family members will have a 50.3% economic interest in the partnership.
- RSL Investments LLC, which is 100% beneficially owned by Ronald Lauder, will be the general partner of the partnership.
- After a period of three years, Apax can seek redemption or sale of all or part of its interest in the limited partnership. Mr. Lauder has the opportunity to acquire any such interest to be redeemed. Any distribution of shares to Apax from the partnership will be in Class A shares.
- The partnership will retain 64.8% voting interest in CME and Apax will have 7.8% indirect economic interest.
Apax has been advised by JP Morgan and Skadden, Arps, Slate, Meagher & Flom LLP. Ronald S. Lauder has been advised by GF Capital Management & Advisors LLC and Debevoise & Plimpton LLP.

About CME
CME is a TV broadcasting company with leading networks in six Central and Eastern European countries reaching an aggregate of approximately 82 million people. The Company's television stations are located in Croatia (Nova TV), Czech Republic (TV Nova, Galaxie Sport), Romania (PRO TV, Acasa, PRO Cinema), Slovakia (Markíza), Slovenia (POP TV, Kanal A) and Ukraine (Studio 1+1, Studio 1+1 International, Kino, City). CME is traded on the NASDAQ and the Prague Stock Exchange under the ticker symbol "CETV".
About Apax Partners
Apax Partners (http://www.apax.com/) is one of the world's leading private equity investment groups. It operates across the United States, Europe, Israel and Asia and has more than 30 years of investing experience. Funds under the advice of Apax Partners total $20 billion around the world. These Funds provide long-term equity financing to build and strengthen world-class companies. Apax Partners Funds invest in companies across its global sectors of Tech & Telecom, Retail & Consumer, Media, Healthcare and Financial & Business Services. Apax Partners' Funds investments include World Directories, Kabel Deutschland, TIM Hellas, Inmarsat, Intelsat, PCM, HIT Entertainment and Tommy Hilfiger.
Forward Looking Statements
This press release contains forward-looking statements. For these statements we claim the protection of the safe harbor for forward-looking statements contained in the Private Securities Litigation Reform Act of 1995. Forward-looking statements are inherently subject to risks and uncertainties, many of which cannot be predicted with accuracy or are otherwise beyond our control and some of which might not even be anticipated. Future events and actual results, affecting our strategic plan as well as our financial position, results of operations and cash flows, could differ materially from those described in or contemplated by the forward-looking statements. Important factors that contribute to such risks include, but are not limited to, the rate of development of advertising markets in countries where we operate, general market and economic conditions in these countries as well as in the United States and Western Europe, the renewals of broadcasting licenses, the ability to acquire programming and the ability to attract audiences, the general regulatory environments where we operate and application of relevant laws and regulations.
For further information visit www.cetv-net.com or contact:
Romana Tomasova
Director of Corporate Communications
Central European Media Enterprises
T: +44 20 7430 5357
E: romana.tomasova@cme-net.com
Ira Wülfing
Ira Wülfing Kommunikation
T: +49 89 20 00 30 30
E: ira@wuelfing-kommunikation.de
Company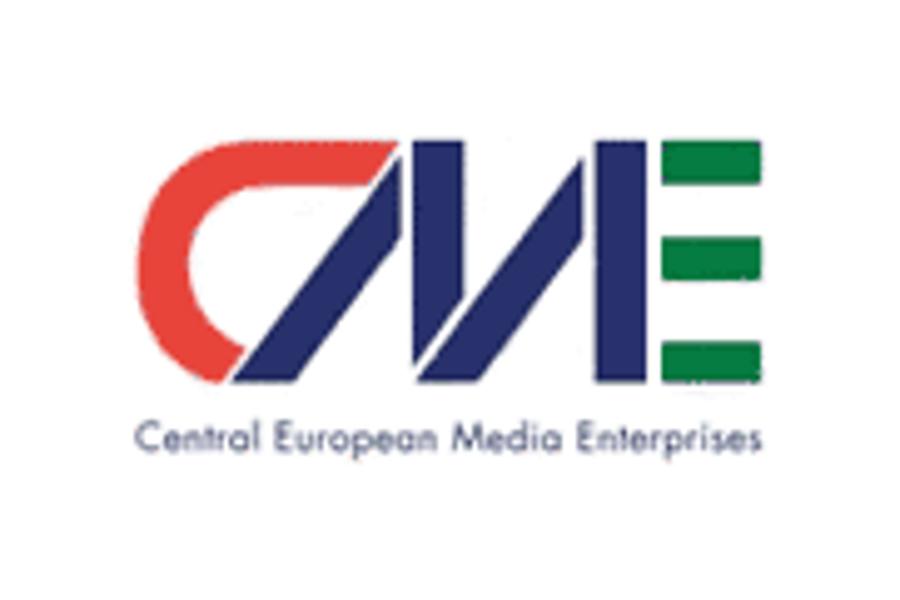 Global media contact