Apax Partners Funds, Saban Capital Group and Arkin Communications (Apax Saban Arkin Group) completes acquisition of controlling interest in leading Israeli telecom company Bezeq
11th October 2005
Apax
The group has acquired 30% of Bezeq's shares for 4.246 billion NIS ($923 million) and an option to purchase an additional 10.7% of the shares within the nex
The group has acquired 30% of Bezeq's shares for 4.246 billion NIS ($923 million) and an option to purchase an additional 10.7% of the shares within the next four years.
Tel-Aviv, Israel, October 11, 2005 - Funds advised by Apax Partners, Saban Capital Group and Arkin Communications (Apax Saban Arkin Group) today announced the successful closing of its acquisition of the controlling interest in Bezeq (TLV: BEZQ.TA), Israel's leading full-service telecommunications provider. The group has acquired 30% of Bezeq's shares for 4.246 billion NIS ($923 million) and an option to purchase an additional 10.7% of the shares within the next four years. With this acquisition, the group has become the largest shareholder of Bezeq.
The closing today follows a long and complex sale process managed by the Israeli Government, in which several groups competed for acquisition of the shares, that culminated in the selection of the Apax Saban Arkin Group as preferred bidder on May 9, 2005. The official ceremony marking the completion of the acquisition is expected to take place in November 2005.
Expressing their pleasure at the outcome of the process, the Group stated that it intends to support Bezeq in its development as Israel's leading telecommunications group by combining its proven local capabilities with the international experience and know-how of the Apax Saban Arkin Group.
The Group's representatives expressed their thanks to the Prime Minister, the Minister of Communications, the Acting Minister of Finance, the former Minister of Finance and the General Director of the GCA (Government Companies Authority) as well as to the staff of the Ministries of Finance, Communications and Justice and of the team of advisors and consultants to the Group for their unstinting efforts to bring the transaction to a fruitful conclusion. Special thanks were offered to Bezeq's management and employees that have steered the company through a difficult period following the opening of the market to competition in all areas in which Bezeq is active.
Transaction was financed by senior debt from co-arrangers Bank Leumi and Bank Hapoalim as well as by a mezzanine syndicate consisting of Harel Insurance, Menora Insurance, Mivtachim Pension, DS Provident, Excellence Provident and Phoenix Insurance. Goren Capital acted as financing advisor, M&A advice was provided by Deutsche Bank and J.P. Morgan. Legal counsel consisted of Zellermayer Pelossof & Co., Herzog, Fox & Neeman and Rozenberg, Hacohen, Godard and Efrat.

Adam Chesnoff President and COO of Saban Capital Group:
"We believe that the Apax Saban Arkin Group's know-how and international experience in the fields of communications, media and content will be beneficial to the future development of Bezeq. With the completion of the Bezeq purchase we renew our commitment to the goal of providing a full range of advanced communications services based on careful analysis of Israeli consumer needs. We believe that the combination of local Israeli talent and the Group's strategic capabilities will move Bezeq to the forefront of world technology in these fields. Our focus now is rolling up our sleeves and getting down to work in collaboration with Bezeq's management team."
Allan Barkat, Partner, Apax Partners Worldwide LLP:
"Funds advised by Apax Partners have invested over 400 million dollars in Israel over the past ten years and have now completed their first buy-out in Israel, the acquisition of Bezeq, indicating our commitment to the Israeli market. Apax Partners is proud to have been involved in this ground breaking acquisition which highlights how attractive Israel can be to foreign investors. There is no doubt that the successful sale of Bezeq will serve as a model for the privatization of Israeli companies in the future."
Mori Arkin:
"The communications industry affects many facets of our lives. Bezeq has an impressive communications capability based on a broad technological infrastructure that serves every household in Israel. As an Israeli, I entered the field of communications out of recognition of its tremendous growth potential and I am now proud to have joined forces in Israel with such strong international partners. I believe that our combined efforts will create a new Bezeq that will always be a step ahead in service to its customers and competition in the marketplace."

About Bezeq
Bezeq is Israel's national telecommunications provider. Established in 1984, the Company has led Israel into the new era of communications based on the most advanced technologies and services. Bezeq and its subsidiaries offer a comprehensive range of services including local, long distance and international telephone services, cellular communications, Internet and other data communications, satellite services, leased lines and corporate networks. Bezeq's shares are traded on the Tel Aviv Stock Exchange under the symbol BEZQ. This bulletin and prior bulletins are available on Bezeq's website at www.bezeq.co.il.

About Apax Partners
Apax Partners is one of the world's leading private equity investment groups, operating across the United States, Europe and Israel. Apax Partners has raised or advised approximately $20 billion around the world. With more than 30 years of direct investing experience, Apax Partners' Funds provide long-term equity financing to build and strengthen world-class companies. It pursues a multi-stage equity investment strategy, investing in late venture, growth capital and buyouts.
Apax Partners' Funds invest in companies across its global sectors of Tech & Telecoms, Retail & Consumer, Media, Healthcare and Financial & Business Services. For additional information, see: www.apax.com
For more information, please contact:
Ben Harding
Head of Communications
T: +44 20 7872 6495
E: Ben.Harding@apax.com
Company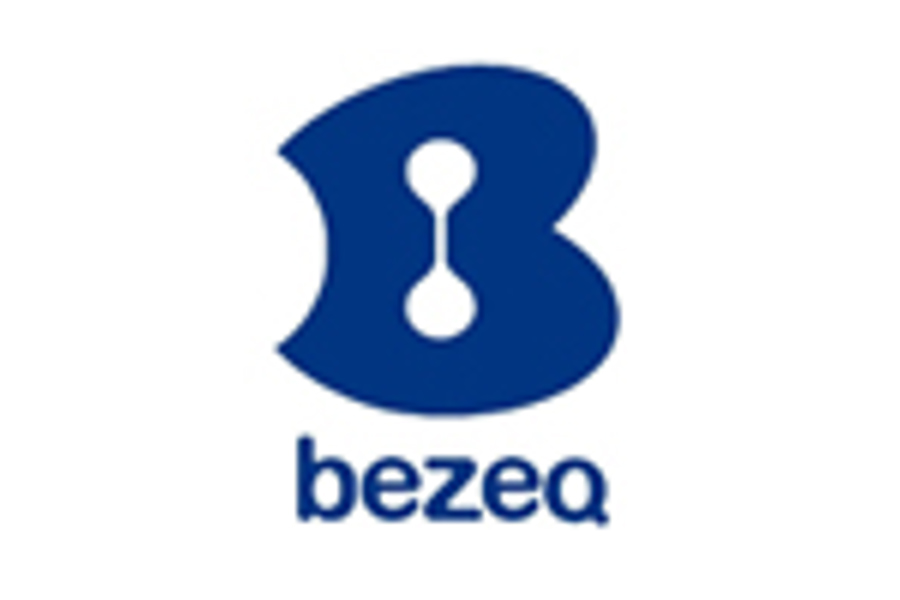 Global media contact