Apax Partners completes acquisition of TriZetto Group
4th August 2008
Apax
The TriZetto Group, Inc. and Apax Partners announced today the closing of the merger pursuant to which funds advised by Apax Partners, together with minority in
The TriZetto Group, Inc. and Apax Partners announced today the closing of the merger pursuant to which funds advised by Apax Partners, together with minority investors BlueCross BlueShield of Tennessee and The Regence Group, acquired all of TriZetto's common stock for $22 cash per share.
NEWPORT BEACH, Calif. and NEW YORK – August 4, 2008 – The TriZetto Group, Inc. (NASDAQ: TZIX) and Apax Partners announced today the closing of the merger pursuant to which funds advised by Apax Partners, together with minority investors BlueCross BlueShield of Tennessee and The Regence Group, acquired all of TriZetto's common stock for $22 cash per share.  Payment instructions will be mailed or delivered electronically to stockholders and convertible note holders.  Common stock holders with questions may contact Computershare Trust Company, N.A. at 800-962-4284 or 303-262-0600.  Convertible note holders with questions may contact Wells Fargo Bank at 213-614-2588.  The merger agreement was first announced on April 11, 2008.
 
"I am proud of the outstanding work by many people at TriZetto and at Apax who completed this transaction so quickly while minimizing distractions to our customers," said Jeff Margolis, who continues as Chairman and CEO of the TriZetto Group.  "TriZetto remains singularly focused on developing high-return software and services for payers and their constituents in the healthcare supply chain.  We look forward to more strongly partnering with our customers, while  leveraging Apax's resources and international reach to further accelerate our solutions development and growth."
Buddy Gumina, partner and head of U.S. healthcare at Apax Partners who joins a new Board of Directors at TriZetto, added, "Apax shares Jeff's vision for Integrated Healthcare Management, which holds so much promise to improve our healthcare system, and we are excited to add TriZetto to our portfolio of industry leading companies."
Added Margolis, "It is clear from the broad discussion on Capitol Hill that healthcare reform in coming years will include significant investments in information technology.  TriZetto and its 350 payer customers are well positioned to help enable and accelerate many of these transformative technology solutions that can optimize benefits and care for healthcare consumers."
About Apax Partners
Apax Partners is one of the world's leading private equity investment groups.  It operates across the United States, Europe and Asia and has more than 30 years of investing experience.  Funds under the advice of Apax Partners total $40 billion around the world.  These Funds provide long-term equity financing to build and strengthen world-class companies.  Apax Partners Funds invest in companies across its global sectors of Tech & Telecom, Retail & Consumer, Media, Healthcare and Financial & Business Services.  Significant recent investments by funds advised by the Apax Partners Healthcare and Tech & Telecom teams include: General Healthcare Group, Capio, Apollo Hospitals, Qualitest Pharmaceuticals, Spectrum Laboratories, Weather Investments, SMART Technologies and TDC.  For more information visit: www.apax.com.
About TriZetto
TriZetto is Powering Integrated Healthcare Management™.  With its technology touching nearly half of the U.S. insured population, TriZetto is uniquely positioned to drive the convergence of health benefit administration, care management and constituent engagement.  The company provides premier information technology solutions that enable payers and other constituents in the healthcare supply chain to improve the coordination of benefits and care for healthcare consumers.  Healthcare payers include national and regional health insurance plans and benefits administrators that provide transaction services to self-insured employer groups.  The company's payer-focused information technology offerings include enterprise and component software, hosting and business process outsourcing services and consulting.  Headquartered in Newport Beach, Calif., TriZetto can be reached at 949-719-2200 or at www.trizetto.com.
Important Notice Regarding Forward-Looking Statements
This press release contains forward-looking statements that involve risks and uncertainties.  The forward-looking statements are made pursuant to the safe harbor provisions of the Private Securities Litigation Reform Act of 1995.  These forward-looking statements may include statements about future revenue, profits, cash flows and financial results, the market for TriZetto's services, future service offerings, change of control, industry trends, client and partner relationships, TriZetto's operational capabilities, future financial structure, uses of cash, anticipated dilution or accretion of acquisitions or proposed transactions.  Actual results may differ materially from those stated in any forward-looking statements based on a number of factors, including the ability of TriZetto to successfully integrate the businesses of TriZetto and its acquisitions or partners; the contributions of acquisitions to TriZetto's operating results; the effectiveness of TriZetto's implementation of its business plan, the market's acceptance of TriZetto's new and existing products and services, the timing of new bookings, risks associated with management of growth, reliance on third parties to supply key components of TriZetto's services, attraction and retention of employees, variability of quarterly operating results, competitive factors, other risks associated with acquisitions, changes in demand for third party products or solutions which form the basis of TriZetto's service and product offerings, financial stability of TriZetto's customers, the ability of TriZetto to meet its contractual obligations to customers, including service level and disaster recovery commitments, changes in government laws and regulations; risks associated with rapidly changing technology; as well as the other risks identified in TriZetto's SEC filings, including, but not limited to, its annual report on Form 10-K and quarterly reports on Form 10-Q, copies of which may be obtained by contacting TriZetto's Investor Relations department at 949-719-2225 or at TriZetto's web site at www.trizetto.com.  All information in this release is as of August 4, 2008.  TriZetto undertakes no duty to update any forward-looking statement to conform the statement to actual results or changes in the company's expectations.
# # #

Contacts: 
Apax Partners
Todd Fogarty
Kekst and Company on behalf of Apax Partners
212-521-4854
todd-fogarty@kekst.com
          
Ben Harding          
+44 (0)20 7872 6401
ben.harding@apax.com
TriZetto - Investors
Brad Samson
949-719-2220
brad.samson@trizetto.com
TriZetto - Media
Melissa Bruno
(781) 684-6652
MBruno@schwartz-pr.com
Company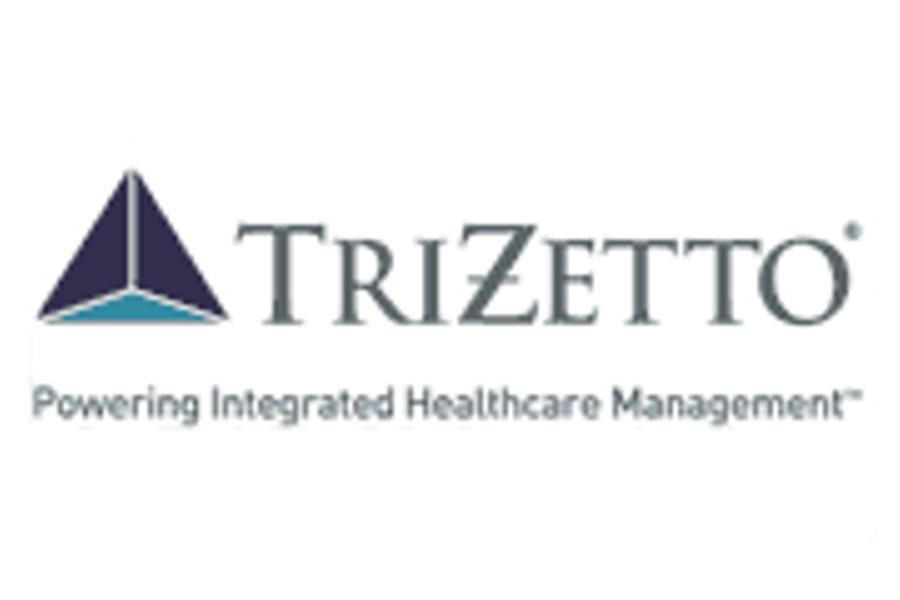 Global media contact