Apax Funds to sell minority stake in Dealer.com to Dealertrack Technologies
19th December 2013
Apax
Funds advised by Apax Partners have reached a definitive agreement to sell their interest in Dealer.com to Dealertrack Technologies, Inc. (Nasdaq: TRAK)London;
Funds advised by Apax Partners have reached a definitive agreement to sell their interest in Dealer.com to Dealertrack Technologies, Inc. (Nasdaq: TRAK)
London; New York, NY; Burlington, VT; and Lake Success, NY – Funds advised by Apax Partners ("Apax Funds"), have reached a definitive agreement to sell their interest in Dealer.com, a leading provider of digital marketing and operations software and services for the automotive industry, to Dealertrack Technologies, Inc. (Nasdaq: TRAK).  The combination of the two companies will further their shared vision of transforming automotive retailing by delivering the most advanced digital solutions to serve the evolving needs of auto dealers, manufacturers, lenders, and consumers. 
Under the terms of the agreement, Dealertrack will acquire 100% of Dealer.com for $620 million in cash and 8.7 million shares of Dealertrack's common stock. The deal is subject to customary closing conditions, including regulatory approval, and is currently expected to close in the first quarter of 2014.
"Dealer.com and its team, whom we've long admired and respected, complement our solutions, and significantly enhance our ability to deliver a market leading suite of integrated technologies capable of transforming automotive retailing," said Mark O'Neil, Chairman and CEO, Dealertrack.
"This is a very exciting opportunity for Dealer.com to leverage the growth and success we've achieved over the past 15 years," said Rick Gibbs, CEO of Dealer.com.  "By combining our strengths with those of Dealertrack, we will be able to deliver a powerful, integrated, end-to-end solution that will help bring the automotive retailing industry to a new level of efficiency and performance."
The Apax Funds acquired approximately 30% of the shares in Dealer.com in July 2011 and, as Dealer.com's largest shareholder, have played an important role in supporting management throughout this strong growth phase.  Mitch Truwit, Partner and co-CEO elect at Apax Partners, said, "We are proud to have partnered with Rick and his team, as they built Dealer.com into an undisputed leader in its space.  Through an outstanding focus on innovation, customer service and teamwork, they have redefined how dealers leverage digital technologies and the internet to drive auto sales."
Marcelo Gigliani, Partner at Apax Partners added, "There is a highly compelling strategic and financial rationale for combining Dealer.com and Dealertrack.  Given the respective companies' complementary value propositions and teams, their leading positions in their respective segments of the auto ecosystem, and their ability to leverage common platforms with increased scale, we believe that the combined company has exceptional opportunities ahead of it."
Through the Apax Digital practice, the Apax Funds are one of the most active and experienced investors in digital companies, combining extensive digital investment expertise across three continents with deep operational value-add.  Recent Apax Digital investments include Dealer.com, Bankrate, Trader Corporation (autotrader.ca), Soufun, Trader Media Group (autotrader.co.uk), and King.com.   
Goldman, Sachs & Co. served as exclusive financial advisor to Dealer.com, Wilson Sonsini Goodrich & Rosati acted as legal advisor to Dealer.com, and Simpson Thacher & Bartlett acted as legal advisor to the Apax Funds. 


About Apax Partners
Apax Partners is one of the world's leading private equity investment groups.  It operates globally and has more than 30 years of investing experience.  Apax Partners has advised funds that total over $40 billion around the world in aggregate.  Funds advised by Apax invest in companies across four global sectors of Consumer, Healthcare, Services and Tech & Telco.  These funds provide long-term equity financing to build and strengthen world-class companies.  For further information about Apax, please visit www.apax.com.
About Dealer.com
Dealer.com is the automotive industry's leading provider of a streamlined and intuitive solution for managing dealership marketing and operations. The company's platform-based Inventory, Advertising, Website and CRM products allow OEMs, dealer groups, retail and agencies to leverage innovative technology to relevantly connect to their customers. The company's unique commitment to culture, with a focus on health and wellness, makes it one of the most desirable places to work.
About Dealertrack Technologies, Inc.
Dealertrack Technologies' intuitive and high-value web-based software solutions and services enhance efficiency and profitability for all major segments of the automotive retail industry, including dealers, lenders, OEMs, third-party retailers, agents and aftermarket providers. In addition to the industry's largest online credit application network, connecting more than 20,000 dealers with more than 1,300 lenders, Dealertrack Technologies delivers the industry's most comprehensive solution set for automotive retailers, including Dealer Management System (DMS), Inventory, Sales and F&I, Interactive, and Registration and Titling solutions. For more information visit www.dealertrack.com.
Contacts 
Apax Partners                                                                          
Sarah Rajani CFA
Director of Communications
Apax Partners
t: +44 20 7666 6573
e: sarah.rajani@apax.com  

Apax Partners - US Enquiries
Todd Fogarty
Senior Vice President
Kekst & Company
t: +1 212 521 4854
e: todd-fogarty@kekst.com 

Dealertrack Technologies, Inc.
Ken Engberg
VP of Marketing
t: +1 516 7343692
e: kenneth.engberg@dealertrack.com
Company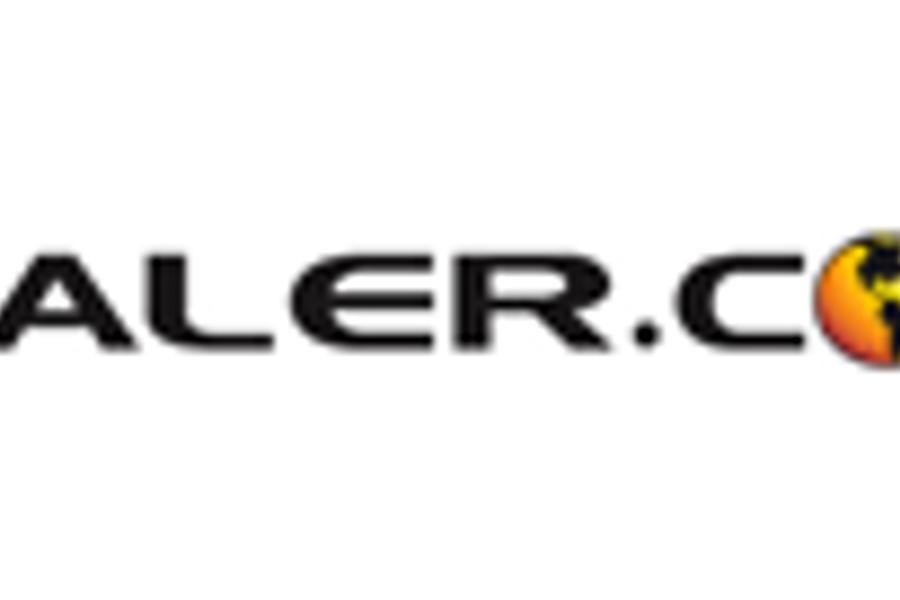 Global media contact