Apax agrees to acquire Cole Haan
4th February 2013
Apax
Funds advised by Apax Partners, a global private equity firm, today announced that they have completed the previously announced acquisition of Cole Haan LLC, a
Funds advised by Apax Partners, a global private equity firm, today announced that they have completed the previously announced acquisition of Cole Haan LLC, a leading designer and retailer of premium footwear and related accessories, from NIKE, Inc.
New York and London
Funds advised by Apax Partners, a global private equity firm, today announced that they have completed the previously announced acquisition of Cole Haan LLC, a leading designer and retailer of premium footwear and related accessories, from NIKE, Inc.

In connection with the closing, Jack A. Boys has been named Chief Executive Officer of Cole Haan, effective immediately.  Mr. Boys previously served for 10 years as the CEO of Converse, Inc. and led its revitalization into a fast-growing global lifestyle brand. Prior to Converse, Mr. Boys created and implemented the "Never Stop Exploring" brand and merchandise strategy that led to the successful turnaround and aggressive revenue growth for The North Face brand.
Mr. Boys said, "I am thrilled to work with the Cole Haan team to build on the brand's incredible legacy.  From the time Trafton Cole and Eddie Haan launched the business 85 years ago, Cole Haan has established a history of outstanding craftsmanship, innovative design and exceptional quality.  Now, as an independent company, we have an exciting opportunity to expand upon the Cole Haan tradition, deliver new, consumer-driven products and grow as a lifestyle brand with a global footprint."
"We are very pleased to be partnering with Jack and the employees of Cole Haan as the company embarks on the next chapter of its growth," said John Megrue, Chief Executive Officer of Apax Partners U.S. and Partner in the Retail & Consumer team. "Cole Haan is an iconic brand, and we look forward to working together in support of its continued expansion."
Alex Pellegrini, a Partner in Apax's Retail & Consumer team, said, "We see tremendous opportunities for Cole Haan and are excited to partner with Jack Boys to take the business to the next level.   Jack has an extraordinary track record of successfully developing and growing global lifestyle brands.  His leadership and experience will be invaluable as we focus on unlocking the potential of this brand both in the U.S. and abroad."
Jefferies & Company, Inc. acted as financial advisor and provided financing to Apax. Kirkland & Ellis LLP provided legal advice and Ernst & Young provided accounting and tax advice.

About Apax Partners
Apax Partners is one of the world's leading private equity investment groups.  It operates globally and has more than 30 years of investing experience.  Funds under the advice of Apax Partners total over $35 billion around the world.  These Funds provide long-term equity financing to build and strengthen world-class companies.  Apax Partners Funds invest in companies across its global sectors of Tech & Telecom, Retail & Consumer, Media, Healthcare and Financial & Business Services.
Apax has extensive experience in fashion apparel, footwear and accessories through current and previous investments including Tommy Hilfiger Corporation, an apparel retail company and one of the world's leading lifestyle brands, which was acquired by PVH Corp.  Apax also partnered with PVH in the company's successful acquisition of Calvin Klein.  The firm's Retail & Consumer team oversees current investments including rue21, Inc., a leading a leading specialty apparel retailer, and Advantage Sales & Marketing, the premier outsourced sales and marketing services provider to consumer packaged goods companies and retailers in North America. Internationally, funds advised by the firm are currently invested in New Look, a UK-based value fashion retailer and Takko, a value apparel retailer operating in Germany, Central Europe and Russia.  Prior Apax investments also include Tommy Bahama, Dollar Tree Stores and The Children's Place.
For further information about Apax, please visit: www.apax.com
About Cole Haan
Cole Haan, headquartered in New York, is an iconic American designer and retailer of premium men's and women's footwear, apparel and accessories.  Founded in 1928, Cole Haan's brand represents craftsmanship, style and innovation. The company sells through leading department stores, 108 domestic Cole Haan stores, 68 international stores across Canada, China and Japan and its online site www.colehaan.com
About Jack Boys
As CEO of Converse, Inc. from 2001 through 2010, Mr. Boys, led the team that turned around one of the most enduring American brands.  He oversaw the successful integration of Converse with NIKE, Inc. after NIKE acquired Converse in 2003, and was responsible for working with his NIKE partners to continue building and developing the Converse brand.  Prior to Converse, he was Vice President, global marketing at The North Face, Inc.  In addition, Mr. Boys has years of experience, including serving in senior executive capacities, at Avia, an athletic footwear company, LeCoq Sportif, an apparel company, and CVEO Corporation.  He holds a B.A., Business Administration, Southern Methodist University, 1981.

Contacts:
Apax Partners
Ben Harding / Georgiana Brunner
Apax Partners
Tel: +44 (0)20 7872 6401 / 6429
Email: communications@apax.com
US enquiries
Kekst and Company
Todd Fogarty
Tel: +1 212 521 4854
Email: todd-fogarty@kekst.com
Company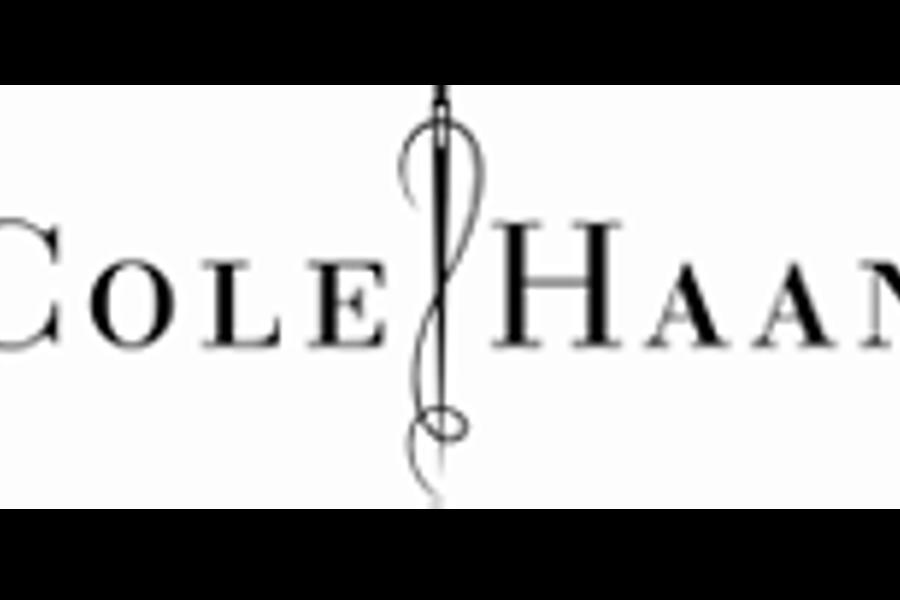 Global media contact