Accenture and Apax Partners to form Joint Venture to drive digital innovation in insurance software
18th April 2016
Apax
Apax Partners to acquire majority stake in Accenture's Duck Creek Technologies business; companies to accelerate development and implementation of cloud-based,
Apax Partners to acquire majority stake in Accenture's Duck Creek Technologies business; companies to accelerate development and implementation of cloud-based, digital claims, billing and policy administration software, focus on IoT, analytics, emerging tech.
NEW YORK and LONDON; April 18, 2016 – Accenture (NYSE: ACN) and Apax Partners, a leading global private equity firm, have agreed to form a joint venture to accelerate the innovation of claims, billing and policy administration software for the insurance industry.  As part of the joint venture, funds advised by Apax will acquire a 60 percent stake in Accenture's Duck Creek Technologies, with Accenture retaining a 40 percent stake. The joint venture will operate as a new and independent company. 
The joint venture is intended to further accelerate the development of Duck Creek products and technologies, leveraging advanced digital and cloud technology, and to extend the reach of Duck Creek in key markets. As part of the venture, Accenture will collaborate with Duck Creek to help insurers take advantage of the Internet of Things, Big Data analytics and other emerging technologies.  Accenture will also be designated as a premier systems integrator and consulting partner for Duck Creek Technologies pursuant to a strategic alliance arrangement. 
Duck Creek Technologies will gain access to substantial capital and management expertise through Apax Partners.  This will enable further investment, both organically and through acquisitions, to fuel rapid expansion of Duck Creek products and capabilities—particularly Duck Creek On-Demand, a native Software as a Service capability delivered through the cloud.  Combined, this capital, technology and professional services capability will enable new levels of end-to-end, cloud-based solutions for property and casualty (P&C) insurers. 
"The insurance sector is on the cusp of a digital revolution that will redefine how it operates," said John Cusano, senior managing director and head of Accenture's global insurance practice. "This joint venture will open the door to a brave new stage of development. Apax's record of investing in technologies that become category-leaders has made them an ideal partner in this venture. We look forward to helping shape and deliver leading-edge digital technologies for our clients through this agreement and maintaining a substantial interest in Duck Creek's growth and success." 
Duck Creek's senior management, and approximately 1,000 insurance and insurance software specialists are expected to join the new joint venture. Accenture will own 40 percent of the venture as a significant, but non-controlling minority partner. 
Jason Wright, a partner at Apax, said, "Over the past five years, Duck Creek has evolved into a leading global software solution for top insurers.  Apax intends to build upon this success by supporting the current management team to accelerate innovation in partnership with Accenture and its significant digital and insurance domain expertise.  We believe this joint venture will be a game changer in the insurance technology arena." 
Mike Jackowski, president of Duck Creek Technologies, who will become CEO of the joint venture, said, "There has never been a more important time for insurance companies to embrace new technologies that will secure their future competitiveness.  Working with Accenture and Apax, we look forward to continued development and added investments that will deliver true innovation for the insurance industry, now and well into the future."  
Since acquiring Duck Creek Technologies in 2011, Accenture has significantly developed and expanded its suite of P&C insurance technology solutions. The suite supports a full range of capabilities—from underwriting, policy administration and agent support to rating, billing and claims—and is designed to work independently or as a combined suite to manage all aspects of the P&C insurance lifecycle. 
Since it became part of Accenture, Duck Creek has expanded its client base to include leading insurers and has been recognized as a "Leader" for its ability to execute and its completeness of vision in Gartner's Magic Quadrants for Property & Casualty Insurance Claims Management Modules and Policy Management Modules, North America.1  
The transaction, which is subject to customary closing conditions, is expected to close toward the end of Accenture's 2016 fiscal year, which ends Aug. 31. Financial terms of the transaction were not disclosed.  
About Accenture
Accenture is a leading global professional services company, providing a broad range of services and solutions in strategy, consulting, digital, technology and operations. Combining unmatched experience and specialized skills across more than 40 industries and all business functions – underpinned by the world's largest delivery network – Accenture works at the intersection of business and technology to help clients improve their performance and create sustainable value for their stakeholders. With approximately 373,000 people serving clients in more than 120 countries, Accenture drives innovation to improve the way the world works and lives. Visit us at www.accenture.com. 
About Apax Partners LLP
Apax Partners LLP is a leading global private equity advisory firm. Over its more than 30 year history, Apax Partners has raised and advised funds with aggregate commitments of $38 billion*. Funds advised by Apax Partners invest in companies across four global sectors of Tech and Telco, Services, Health Care and Consumer. These funds provide long-term equity financing to build and strengthen world-class companies. 
Apax funds have been one of the most active private equity investors in the software sector, having invested over $2.5 billion in equity since 2008. Apax's deep sector expertise and global resources have helped accelerate organic and inorganic growth within its software portfolio and have enabled geographic expansion. Current and past software investments include Epicor, Activant, TriZetto (sold to Cognizant), Aptos, Exact, Paradigm, Sophos (London: SOPH) and Realpage (NASDAQ: RP). For further information about Apax Partners, please visit www.apax.com. 
* Funds raised since 1981, commitments converted from fund currency to USD at FX rates as at September 2015. 
About Duck Creek Technologies
Duck Creek Technologies LLC, an Accenture company, is a leading provider of comprehensive P&C insurance software and services delivered on-premise or via Duck Creek On-Demand, a Software as a Service model. The wholly owned subsidiary of Accenture delivers configurable software that is designed to work independently or as a combined approach to quickly and seamlessly handle the unique needs of insurers of all sizes. Our technology solutions enable clients to optimize outcomes through streamlined operations, shared data, and consistent functionality. For more information, visit www.duckcreek.com. 
1 Gartner, "Magic Quadrant for Property and Casualty Insurance Policy Management Modules, North America," Jeff Haner, January 25, 2016 and December 23, 2014; Gartner, Inc. "Magic Quadrant for Property and Casualty Insurance Claims Management Modules," by Jeff Haner, June 24, 2015 and May 28, 2014. 
Disclaimer: Gartner does not endorse any vendor, product or service depicted in its research publications, and does not advise technology users to select only those vendors with the highest ratings. Gartner research publications consist of the opinions of Gartner's research organization and should not be construed as statements of fact. Gartner disclaims all warranties, expressed or implied, with respect to this research, including any warranties of merchantability or fitness for a particular purpose.
Accenture Safe Harbor Statement under the Private Securities Litigation Reform Act of 1995
Except for the historical information and discussions contained herein, statements in this news release may constitute forward-looking statements within the meaning of the Private Securities Litigation Reform Act of 1995. Words such as "may," "will," "should," "likely," "anticipates," "expects," "intends," "plans," "projects," "believes," "estimates," "positioned," "outlook" and similar expressions are used to identify these forward-looking statements. These statements involve a number of risks, uncertainties and other factors that could cause actual results to differ materially from those expressed or implied. These include, without limitation, risks that: the transaction may not close in the time period anticipated, or at all, which is dependent on the parties' ability to satisfy certain closing conditions; the transaction might not achieve the anticipated benefits for the company; the company's results of operations could be adversely affected by volatile, negative or uncertain economic conditions and the effects of these conditions on the company's clients' businesses and levels of business activity; the company's business depends on generating and maintaining ongoing, profitable client demand for the company's services and solutions, and a significant reduction in such demand could materially affect the company's results of operations; if the company is unable to keep its supply of skills and resources in balance with client demand around the world and attract and retain professionals with strong leadership skills, the company's business, the utilization rate of the company's professionals and the company's results of operations may be materially adversely affected; the markets in which the company competes are highly competitive, and the company might not be able to compete effectively; the company could have liability or the company's reputation could be damaged if the company fails to protect client and/or company data or information systems as obligated by law or contract or if the company's information systems are breached; the company's results of operations and ability to grow could be materially negatively affected if the company cannot adapt and expand its services and solutions in response to ongoing changes in technology and offerings by new entrants; the company's results of operations could materially suffer if the company is not able to obtain sufficient pricing to enable it to meet its profitability expectations; if the company does not accurately anticipate the cost, risk and complexity of performing its work or if the third parties upon whom it relies do not meet their commitments, then the company's contracts could have delivery inefficiencies and be less profitable than expected or unprofitable; the company's results of operations could be materially adversely affected by fluctuations in foreign currency exchange rates; the company's profitability could suffer if its cost-management strategies are unsuccessful, and the company may not be able to improve its profitability through improvements to cost-management to the degree it has done in the past; the company's business could be materially adversely affected if the company incurs legal liability; the company's work with government clients exposes the company to additional risks inherent in the government contracting environment; the company might not be successful at identifying, acquiring or integrating businesses, entering into joint ventures or divesting businesses; the company's Global Delivery Network is increasingly concentrated in India and the Philippines, which may expose it to operational risks; changes in the company's level of taxes, as well as audits, investigations and tax proceedings, or changes in the company's treatment as an Irish company, could have a material adverse effect on the company's results of operations and financial condition; as a result of the company's geographically diverse operations and its growth strategy to continue geographic expansion, the company is more susceptible to certain risks; adverse changes to the company's relationships with key alliance partners or in the business of its key alliance partners could adversely affect the company's results of operations; the company's services or solutions could infringe upon the intellectual property rights of others or the company might lose its ability to utilize the intellectual property of others; if the company is unable to protect its intellectual property rights from unauthorized use or infringement by third parties, its business could be adversely affected; the company's ability to attract and retain business and employees may depend on its reputation in the marketplace; if the company is unable to manage the organizational challenges associated with its size, the company might be unable to achieve its business objectives; any changes to the estimates and assumptions that the company makes in connection with the preparation of its consolidated financial statements could adversely affect its financial results; many of the company's contracts include payments that link some of its fees to the attainment of performance or business targets and/or require the company to meet specific service levels, which could increase the variability of the company's revenues and impact its margins; if the company is unable to collect its receivables or unbilled services, the company's results of operations, financial condition and cash flows could be adversely affected; the company's results of operations and share price could be adversely affected if it is unable to maintain effective internal controls; the company may be subject to criticism and negative publicity related to its incorporation in Ireland; as well as the risks, uncertainties and other factors discussed under the "Risk Factors" heading in Accenture plc's most recent annual report on Form 10-K and other documents filed with or furnished to the Securities and Exchange Commission. Statements in this news release speak only as of the date they were made, and Accenture undertakes no duty to update any forward-looking statements made in this news release or to conform such statements to actual results or changes in Accenture's expectations.
Apax Partners was advised by Evercore Group L.L.C. (M&A); Skadden, Arps, Slate, Meagher & Flom LLP (legal); PricewaterhouseCoopers LLP (financial & tax). 
# # #
Contacts:
Sean K. Conway
Accenture
+1 (917) 452-7116
sean.k.conway@accenture.com
Melissa Volin
Accenture
+ 1 267 216 1815
melissa.volin@accenture.com
Alex Wessendorff
Apax Partners
+44 20 7872 6461
Alex.Wessendorff@apax.com
Company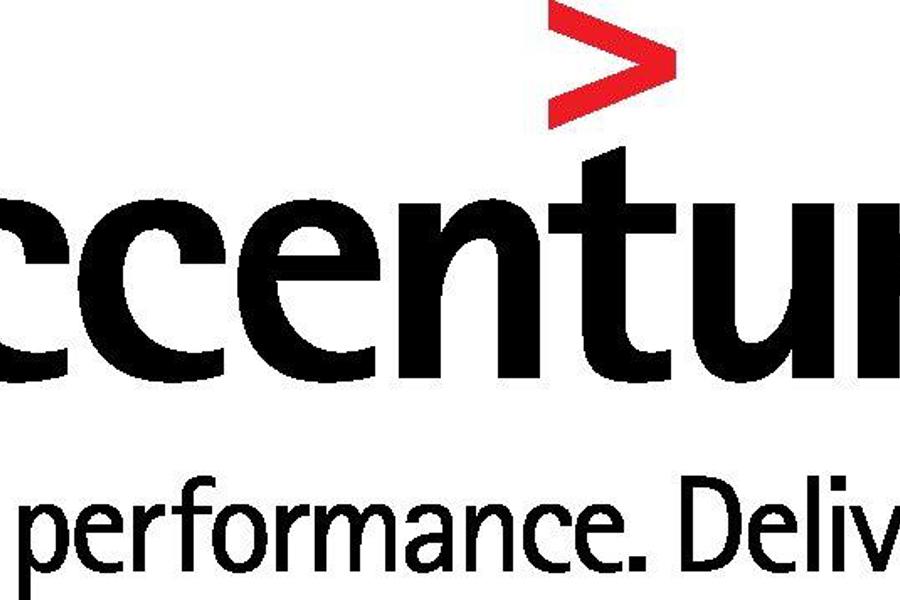 Global media contact