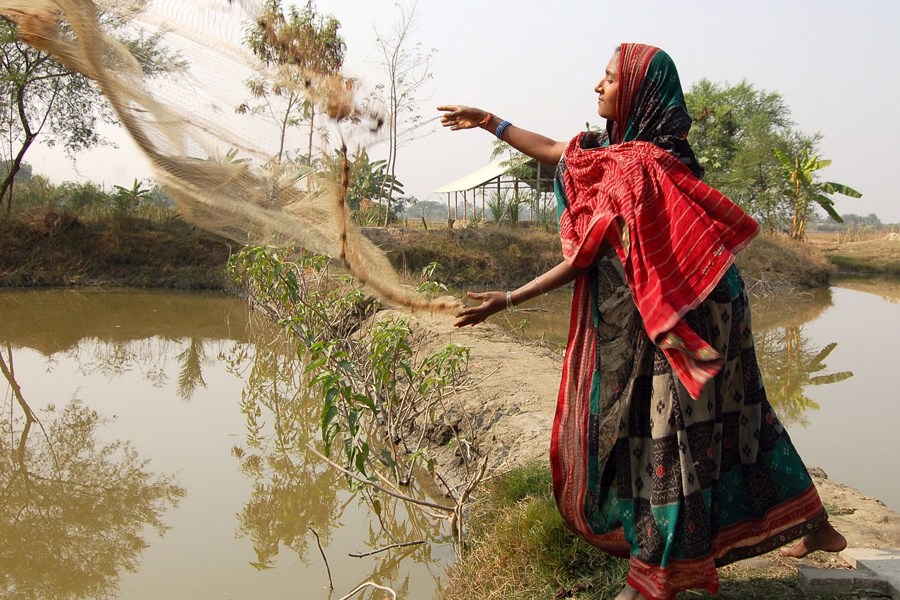 Mann Deshi Foundation was founded in Maharashtra, India in 1996. Its mission is to empower poor, rural women with the knowledge, skills, courage, access and capital to become successful entrepreneurs with more control over their lives. To date, the foundation has reached around 400,000 women; it aims to reach one million women by 2022. 
The Mann Deshi organisation has two pillars: a bank (the only women-only bank licence given by the Indian Reserve Bank) that provides women with affordable access to credit, and a Foundation that provides women with the knowledge, skills and support necessary to become successful entrepreneurs, with a chamber of commerce providing legal, compliance, financial and marketing advice.  
The Mann Deshi Foundation began by focusing on implementing financial literacy courses and giving women the skills and confidence to open bank accounts, operate them independently and understand and benefit from various financial products.  Today it has 15 different courses offered by its 19 Business Schools and four Chambers of Commerce.  
The Apax Foundation supports Mann Deshi as part of its social mobility programme and Gautam Narayan, Partner at Apax based in Mumbai, serves on the Mann Deshi Foundation's advisory board.
I was highly impressed with Mann Deshi founder Chetna Gala's boundless energy and positivity in dealing with difficult social and financial issues affecting women entrepreneurs in rural parts of India. Mann Deshi's work helps to provide financial and technical support to women entrepreneurs in a sustainable manner, and restores their dignity and social standing
Gautam Narayan
Partner, Apax Partners