Duck Creek
Building a go-to provider of enterprise software for the global insurance industry
Duck Creek Technologies is a leading provider of software and services to the property & casualty (P&C) and general insurance industry. The company was previously part of Accenture and today (30 November 2020) it is the second largest P&C Insurance software vendor in the United States.
Inspiration
The Apax Funds identified Duck Creek as an attractive business with growth opportunities as a standalone business. The company operated in a market which was undergoing substantial transformation, moving from homegrown solutions to modern systems, and with high barriers to entry. Apax Partners also had highly relevant experience in the insurance space, through the Apax Fund's previous investments in HUB International and Assured Partners.
The transaction
Following a proactive approach to Accenture, with an unsolicited proposal to carveout Duck Creek, the Apax Funds completed the transaction in 2016. As part of the transaction, Accenture also agreed to collaborate with Duck Creek to enable insurers to take advantage of the Internet of Things, Big Data analytics and other emerging technologies.
Value creation
Transforming the business model: Working with the management team, the Apax Funds helped transition the business model to Software-as-a-Service.
Strategic M&A: with the support of the Apax Funds, Duck Creek completed four strategic add-on acquisitions that helped enhance the company's product portfolio.


Strengthened management and attracted talent: The Apax Funds helped strengthen the company's Board and Management team, including the appointment of a new CFO, CRO and CMO as well as international leadership team.


Expansion of system integrator partnerships: leveraging their experience and contacts, the Apax Funds helped expand the system integrator network for Duck Creek, helping sign approximately 20 new system integrator relationships including major Tier 1 partners.
Realised
In August 2020, Duck Creek started trading on the Nasdaq Global Select Market under the symbol "DCT". Having acquired Duck Creek at a substantial multiple discount to its listed peer, under the Apax Funds' ownership, the business underwent extensive transformation, resulting in a public listing at a large premium to the same peer.
In January 2023, Duck Creek was acquired by Vista Equity Partners for $19.00 per share, in an all-cash transaction valued at approximately $2.6 billion.
Company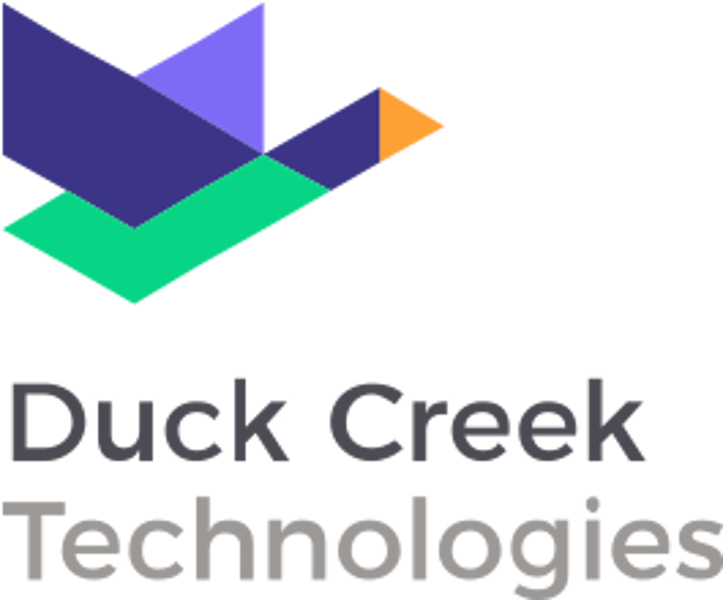 Apax team